While killing time Friday, hanging out with my friend in Pennsylvania, he suggested doing a nature walk at Jacobsburg State Park, about a twenty-minute drive from his house. Considering the big breakfast his wife had cooked for us, getting a bit of light exercise seemed like an excellent idea.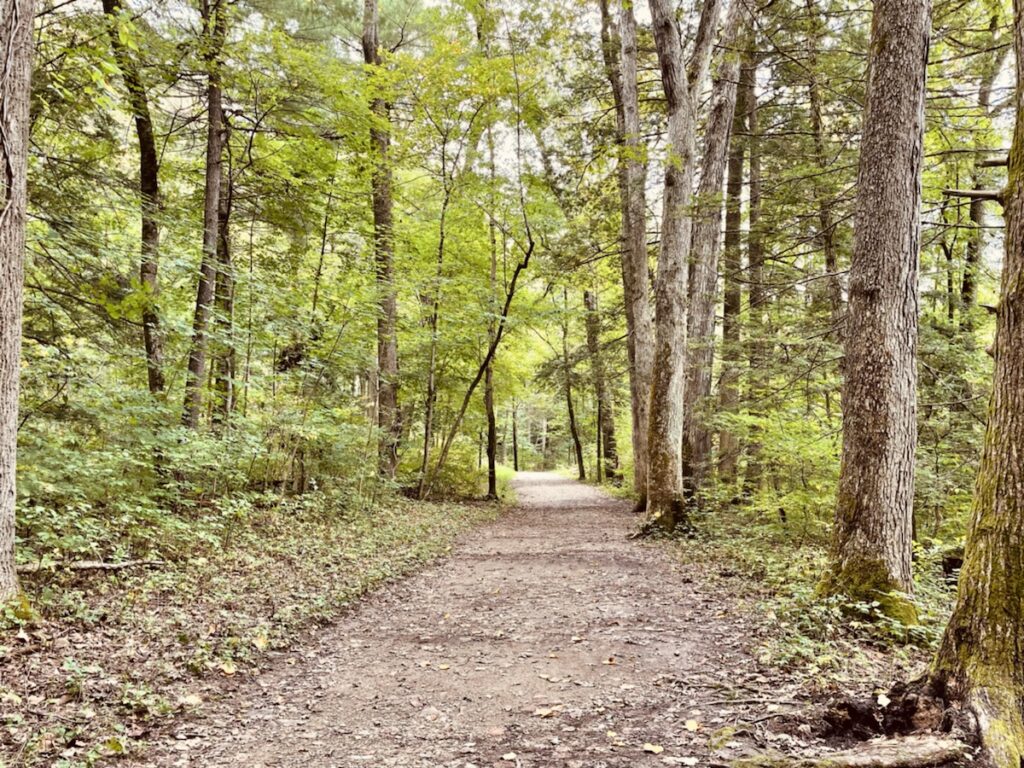 The park had a number of well-manicured walking trails that paralleled a creek in a wooded area. The skies looked like we could see some light rain, but none ever materialized during our walk.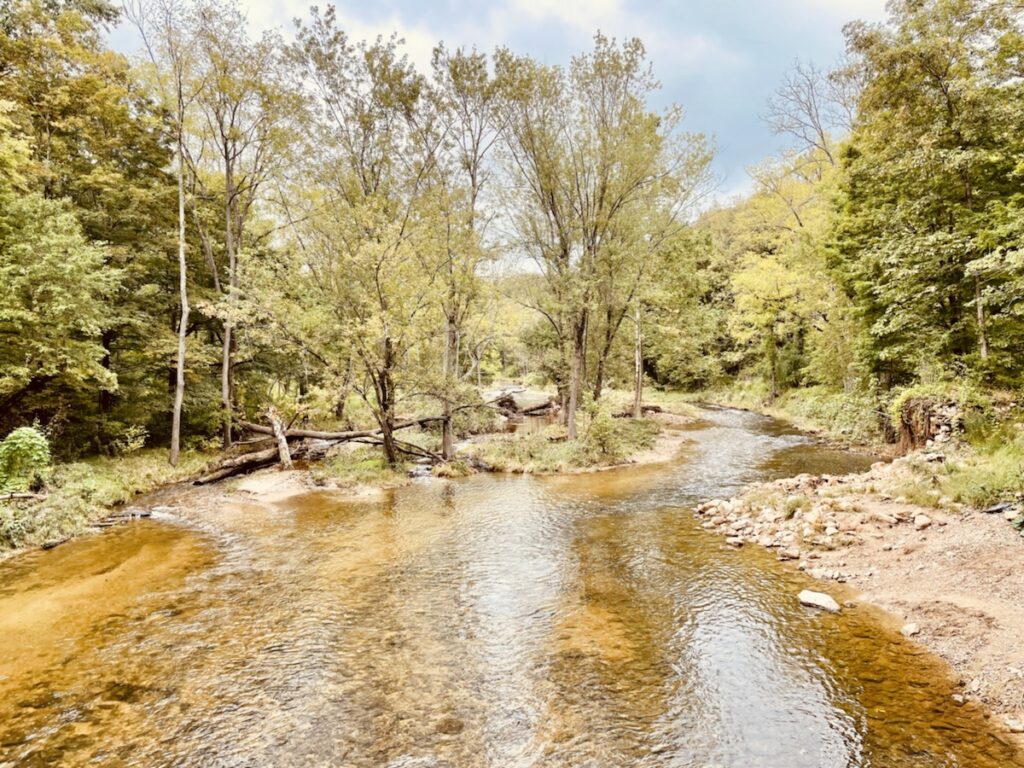 After walking about twenty-five minutes down a level, graded trail on one side of the creek, we decided to cross the creek and walk back on the opposite side. The trail on the other side was neither level nor graded. Hiking shoes would have probably been smarter than the sneakers I was wearing, but somehow I managed.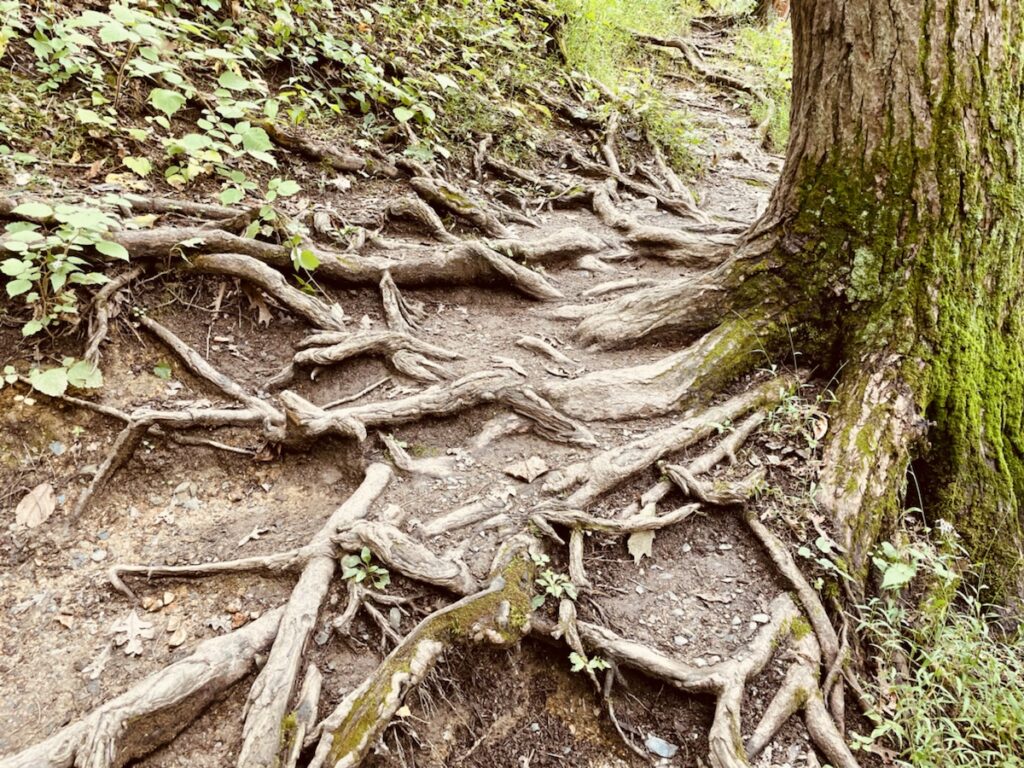 The return trip took slightly longer than the outbound trip, but we were back to the trailhead in less than an hour after we started. We figured that we walked about two miles in total, but we don't know for sure.
We saw some light rain on the windshield on the way back to my friend's house, so we may have just missed it on the trail.