One of the things I decided to do differently on this trip to Montpellier was to rent a car to have at our disposal for the entire duration of our stay.
It was probably the dumbest thing I've done this trip.
So far, we've paid more for parking than we've paid for gas, and we've only used the car about half of the days we've been here. In the case of Barcelona, we could have bought round-trip bus tickets between the city centers and paid less than we did to drive and park — and that's assuming I don't get dinged with some baffling moving violation, which seems to happen almost every time I rent a car in a foreign country.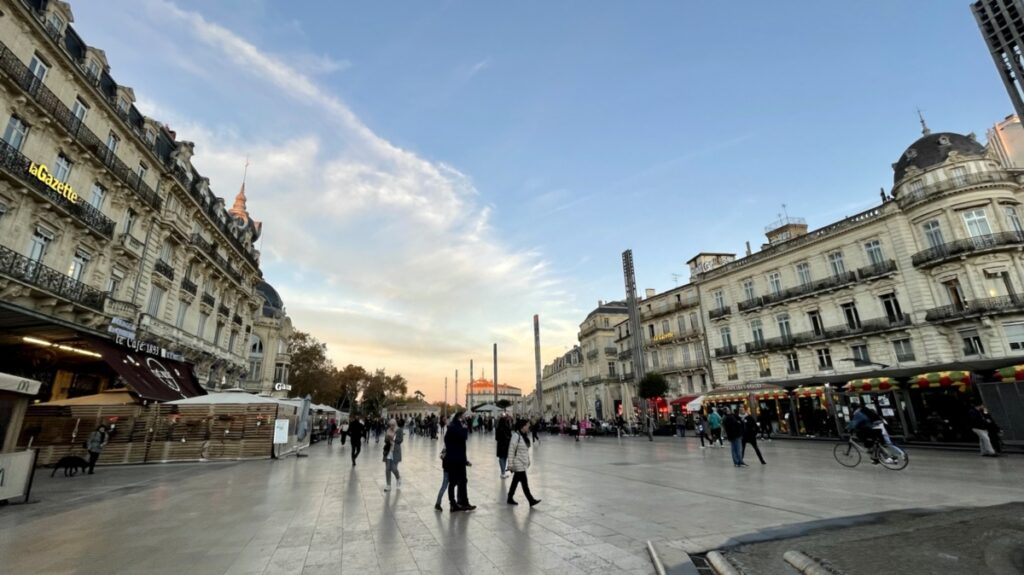 We're heading out shortly to take a walk along the seashore. Why? Because it's Friday, and we haven't used the car since Tuesday. After that, we'll probably do a little shopping at a place that's just as easily reached by tram. What a waste.
The road trip to Gorges du Tarn last week was a great time to have a car. We've also done short trips to Arles and the Camargue that would have been difficult without a car. Out of our seventeen-day rental, that's three days' worth of value.
Next time, if I smarten up before then, I'll do what I've always done and rent a car for just a few days as we need it.