We've arrived at JFK, our first stop on today's travel.
We landed ahead of schedule, but the staggering number of planes on the ramp made me nervous as we approached the gate. Sure enough, our gate was occupied by another plane, turning our early arrival on the ground into a late arrival at the gate.
No matter. Our onward flight is also delayed. It's beer o'clock now.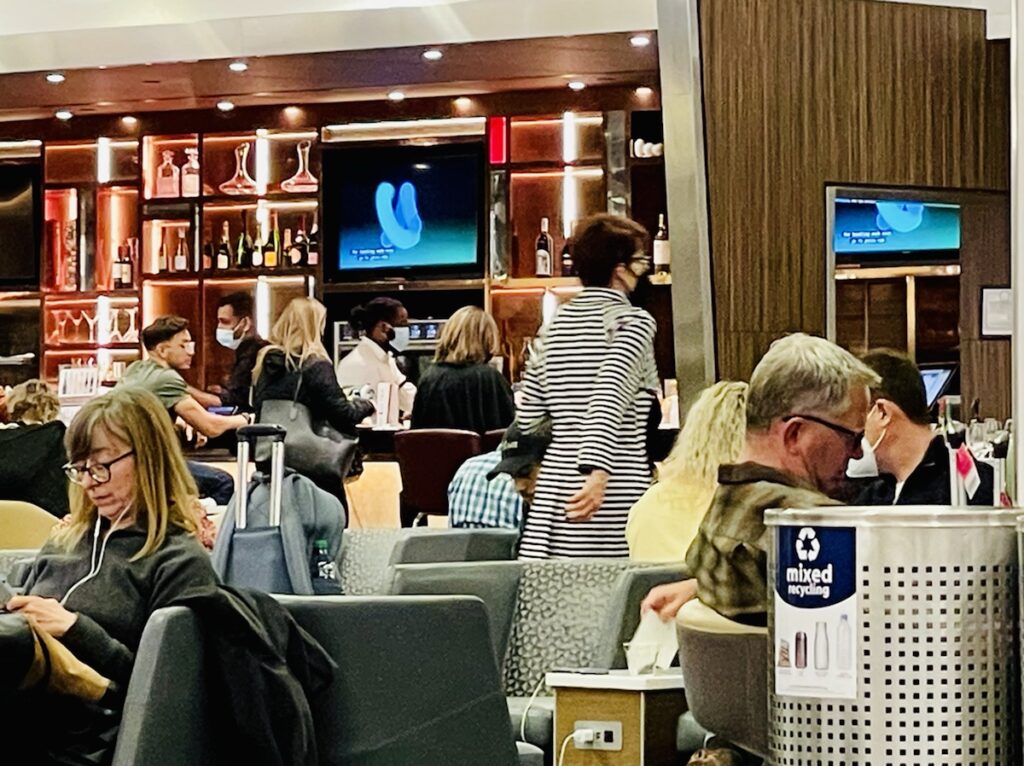 The SkyClub here at JFK is, not surprisingly, much bigger than the one in Phoenix. However, the one Phoenix was cleaner, had friendlier staff, and served better food. Bigger isn't always better. Kathryn and I found something to eat regardless.