I left Aumont-Aubrac bright and early Sunday morning and quickly had the trail mostly to myself.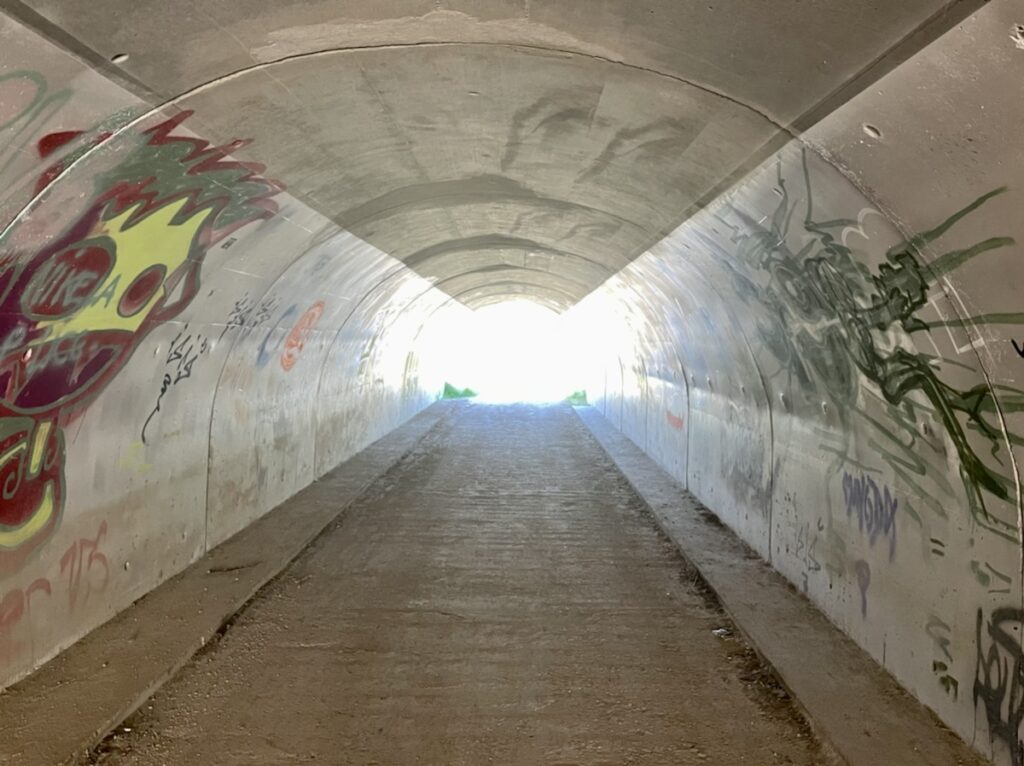 The weather was partly cloudy most of the day. I started with a light hoodie, but I quickly shed it, wearing just the long-sleeve t-shirt that served as my base layer.
Sunday's hike had some of the flattest terrain so far, mostly following farm roads through expanses of livestock grazing prairies.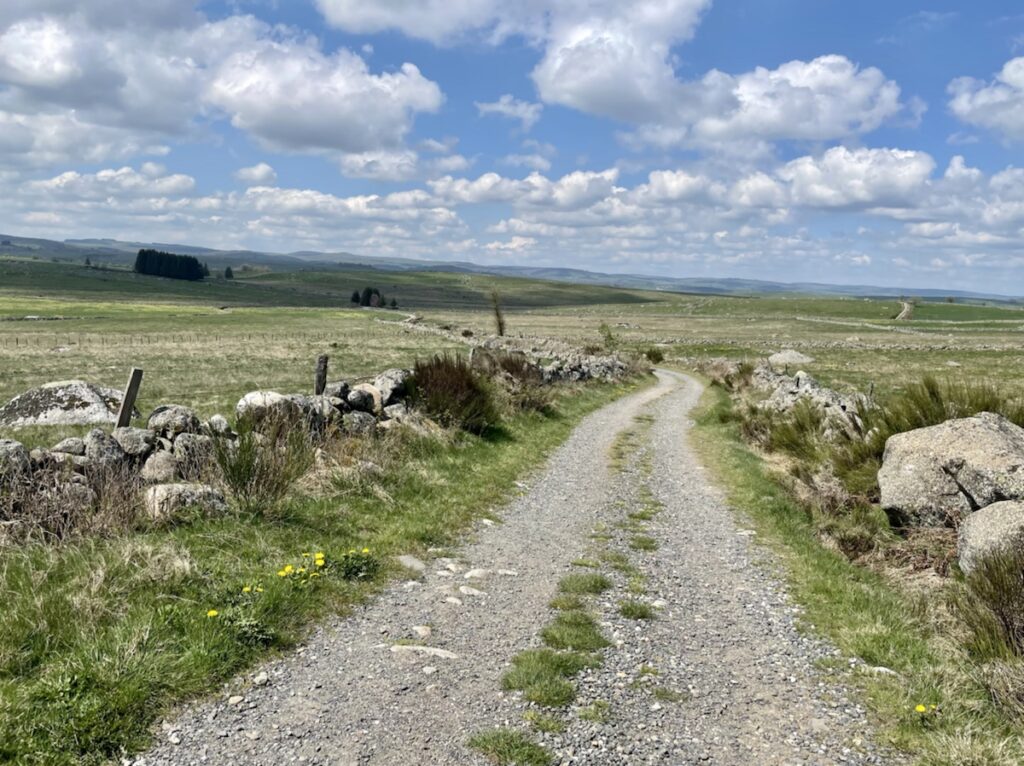 The total ascent for the day, according to my tracking app, was 1,431 feet, which sounds like a lot until you compare it to Saturday's 2,537 feet.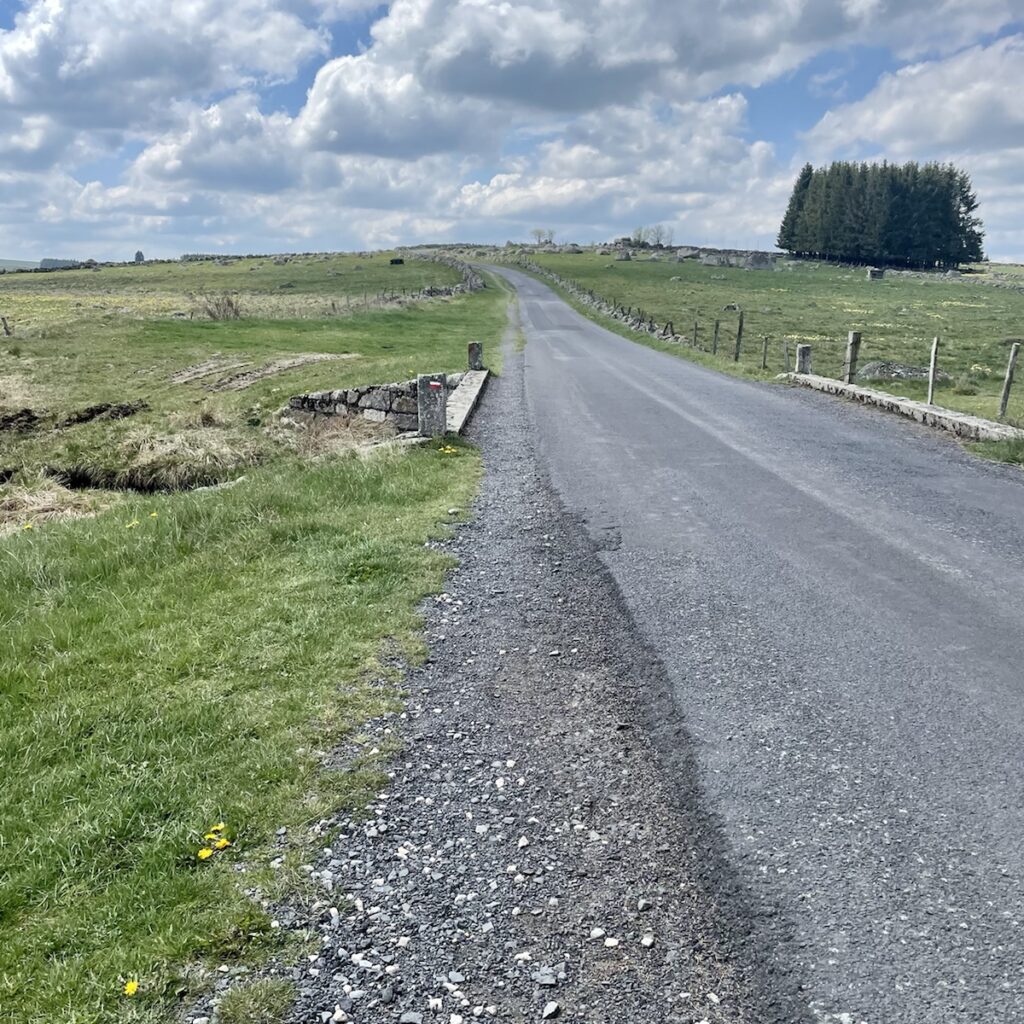 After the cow jam I mentioned in an earlier post, I occasionally came across other individuals and small groups, but mostly there wasn't another soul in sight.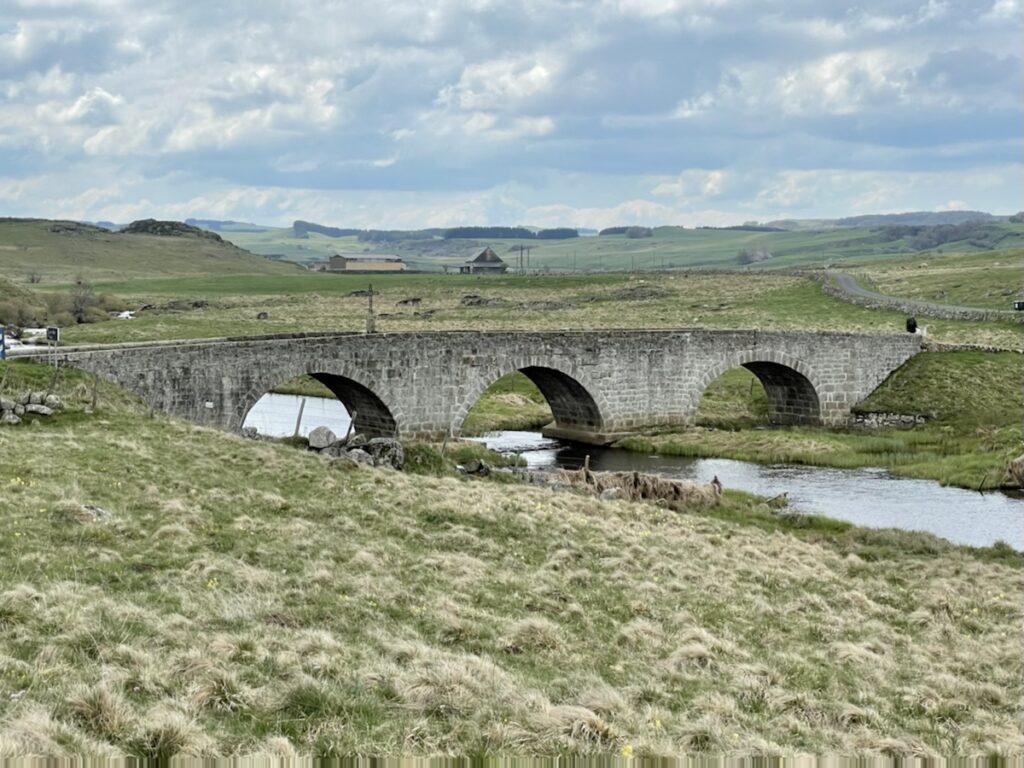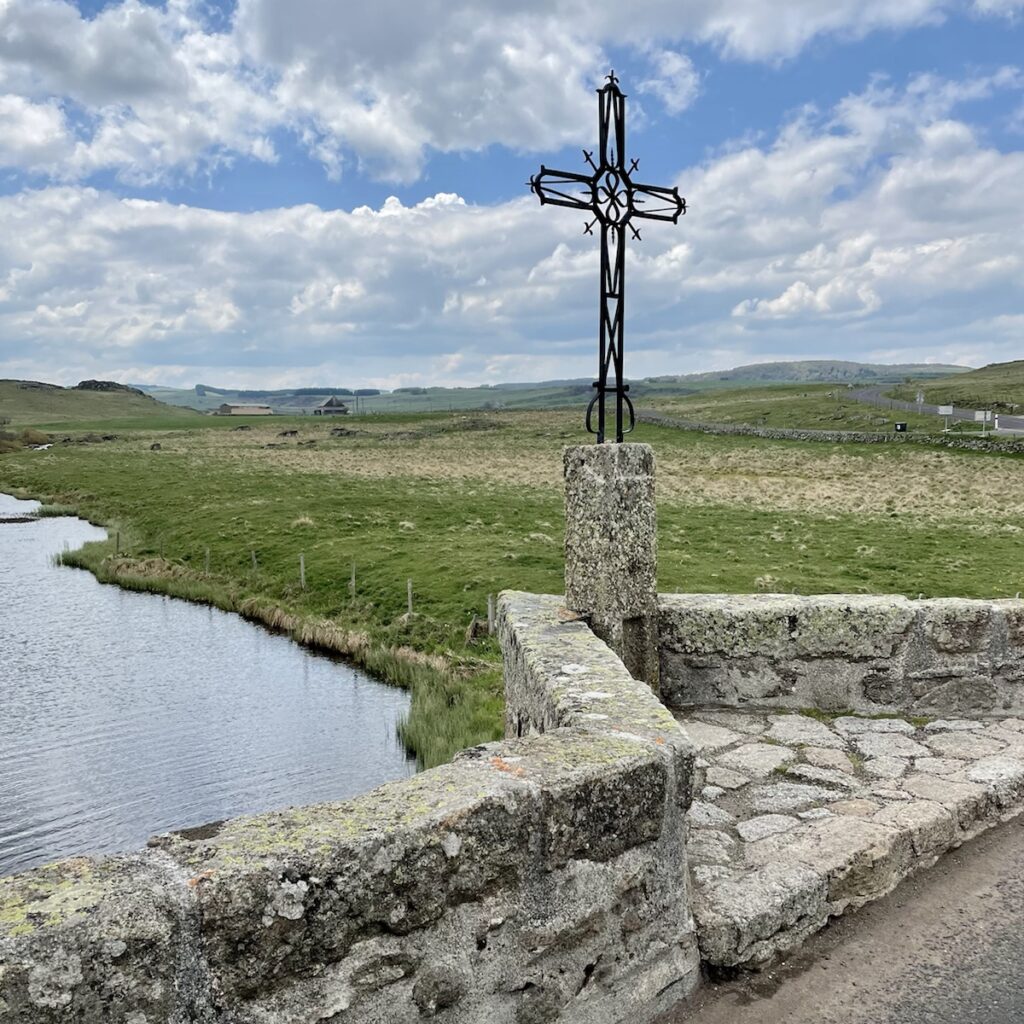 I arrived in Nasbinals early in the afternoon, having already decided to splurge on a hotel for the night. There was no one at reception, but I had received an e-mail telling me to take my key and go up to my room. The room had a patio and a decent view of a mostly quiet road.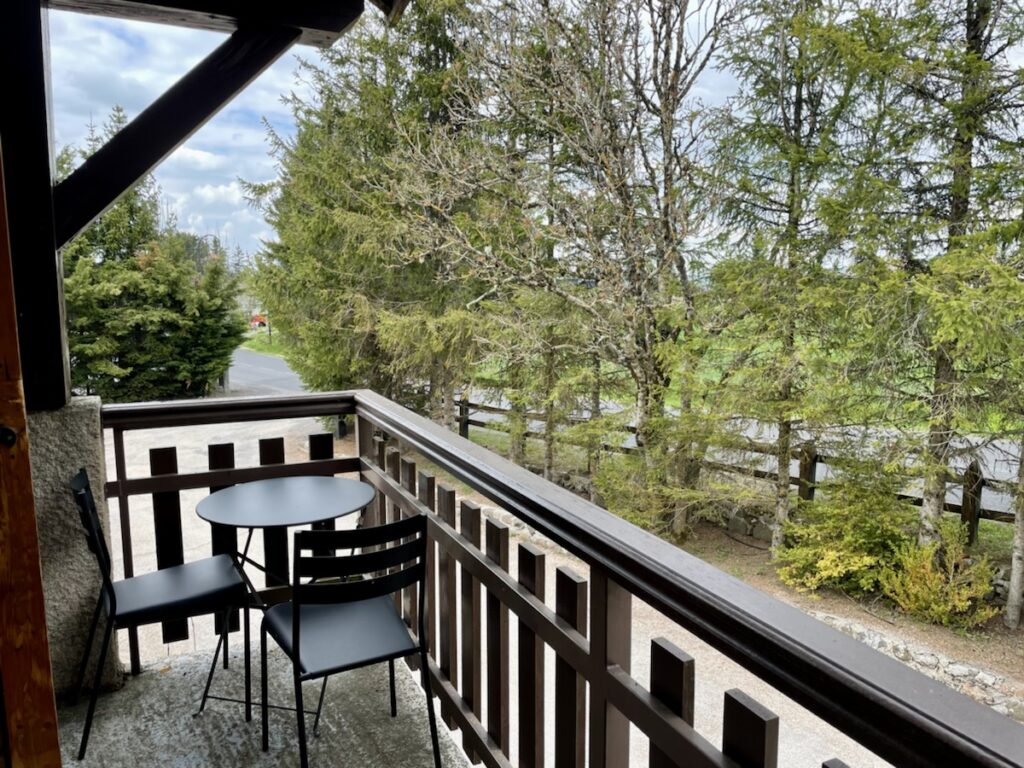 Approximate distance traveled: 15.9 miles.