This morning was just another average hike at Shaw Butte in Phoenix.
I arrived at the trailhead just before 6 am. That's been my average start time recently.
It was about 60 degrees outside. That's an average temperature for this time of year.
There was an average amount of smog and an average amount of moisture in the air, producing an average sunrise. The sunrise was so average, I rotated myself 180 degrees and took a photo in the opposite direction.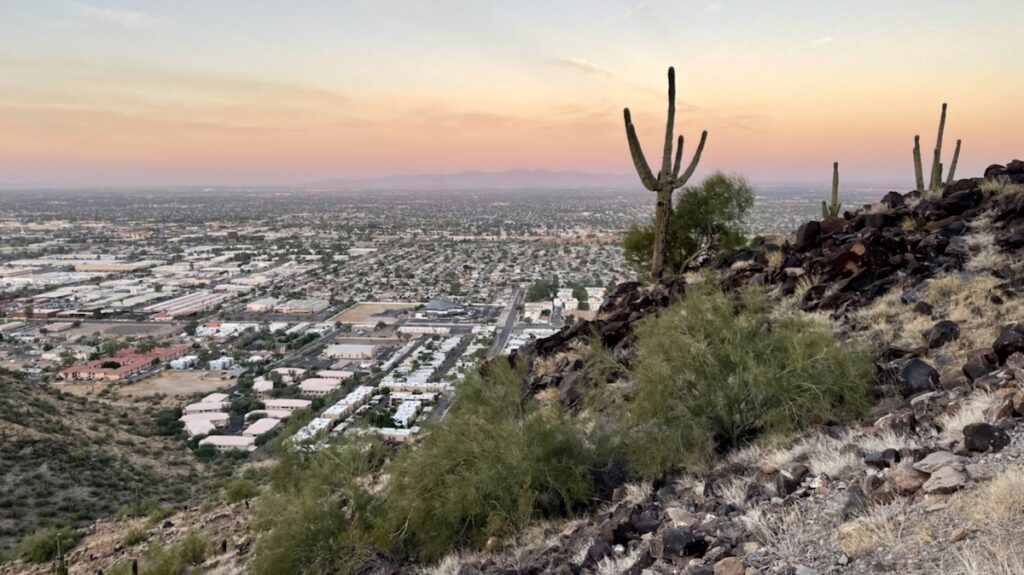 I saw an average number of hikers along the trail.
It took me slightly longer than average to finish the hike. That's because one of my knees hurt a little bit. It wasn't the same knee that hurt a year ago. Over time, the pain seems to have averaged out over both knees.
I wouldn't have changed a thing about my average hike. Except maybe the mild knee pain.