I'd been holding off on a follow-up post from our trip to Nebraska until I'd curated the photos I'd taken. However, after reviewing the camera roll on my phone, it's clear that I missed some good photo opportunities, and the opportunities I didn't miss produced photos that weren't particularly good.
That's not really a bad thing. It means I spent a lot of time being part of what was going on rather than trying to document it. And that's certainly okay.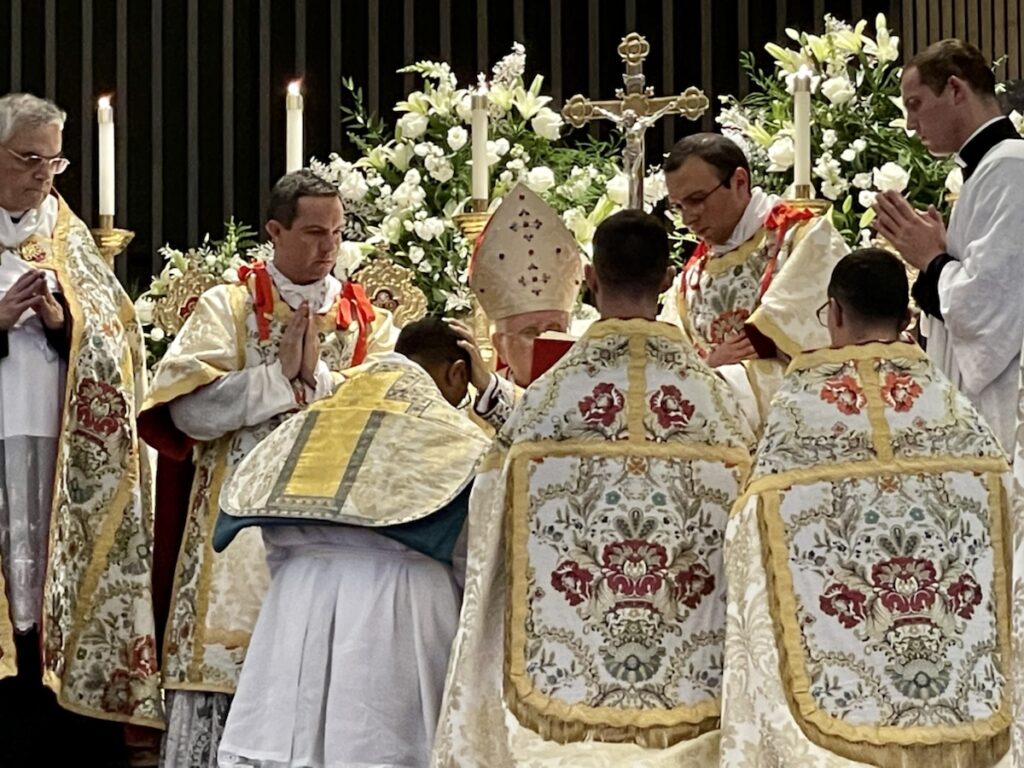 Food photos? Nah, not really.
Our first meal in Nebraska was a Filet-o-Fish at a McDonald's somewhere on the interstate between Omaha and Lincoln.
Dinner that evening was some shrimp and rice dish with a side of pasta at the house of the friend of a parishioner who invited us at the last minute. Otherwise we were probably heading out for steak.
Breakfasts at the hotel were uninteresting, except for the all-you-can-eat silver dollar pancake maker. As observed by a fellow parishioner staying at the same hotel, there was not even a hint of protein to be found in the breakfast room.
Lunch on Saturday was sandwiches at the seminary. Dinner that night and brunch the next morning were served buffet-style at a nearby function hall. While we enjoyed everything we ate, nothing made for good photos.
The only meal that was worthy of a photo might have been the cheeseburgers we had just before boarding our flight back to Phoenix. The only reason we even had burgers at all — they came from a restaurant outside the security area — is because the same fellow parishioner from the hotel happens to be an airline pilot, and he used his crew credentials to get the food through security quicker.
At least the churches were beautiful, right? Uh, yes and no. The ordination liturgy Saturday was absolutely beautiful, but it took place in a rather modernist cathedral. I'm not going to call it ugly, but that doesn't mean it wasn't. One could have mistaken it for Soviet architecture if we weren't in a quiet residential neighborhood of a Nebraska city.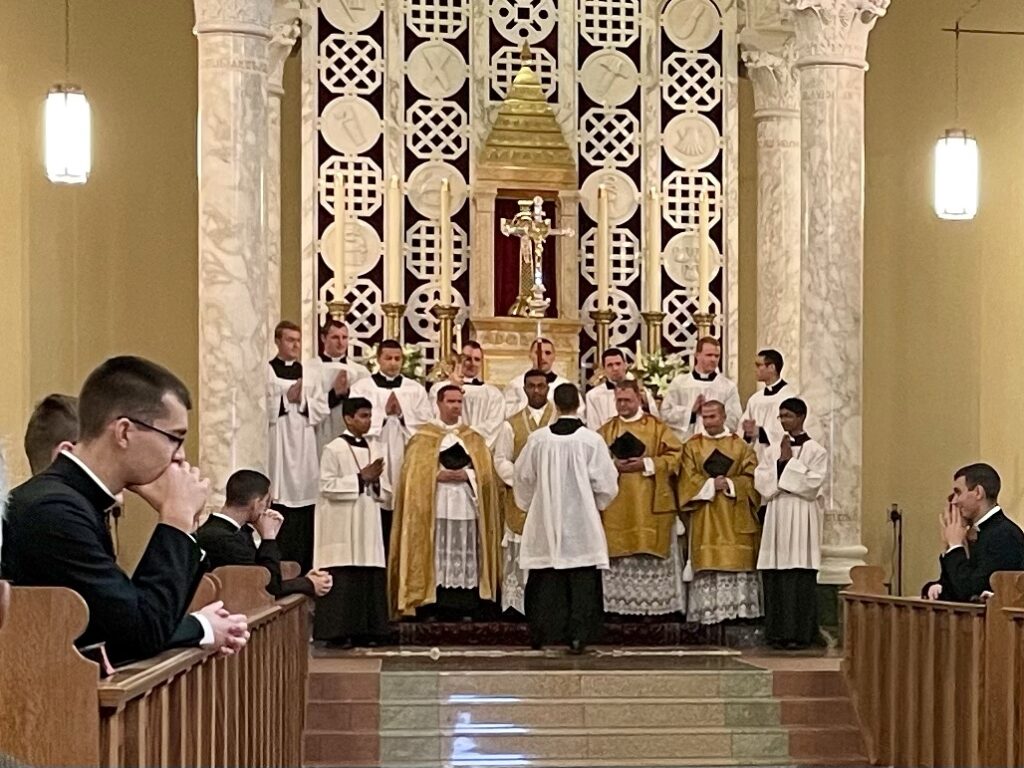 On the other hand, the new priest's first Mass on Sunday was in the chapel of the seminary, an absolutely stunningly beautiful place. It's a place where you can truly see the channeling of centuries of tradition into something that was obviously built rather recently. The chapel, and indeed the entire seminary, are proof that people can still build things that are beautiful when they set their minds to it.
In retrospect, I probably should have taken more photos at the seminary, both inside and outside. However, I was in the moment last weekend. That moment was one of prayer and of enjoying the company of people who share our faith.
No regrets. I still have my memories.