I got an early start Saturday morning from the gîte outside of Chanaleilles. Breakfast was served promptly at 7 am, and I was ready to move on.
The weather was perfect for walking. Being at a higher elevation, it was still a bit cold, and I ended up wearing my thin hoodie the entire day. However, I started without the outer shell I'd worn for two straight days and didn't need it at all. Sun was occasionally poking through the clouds, and I even put on some sunscreen before I got underway.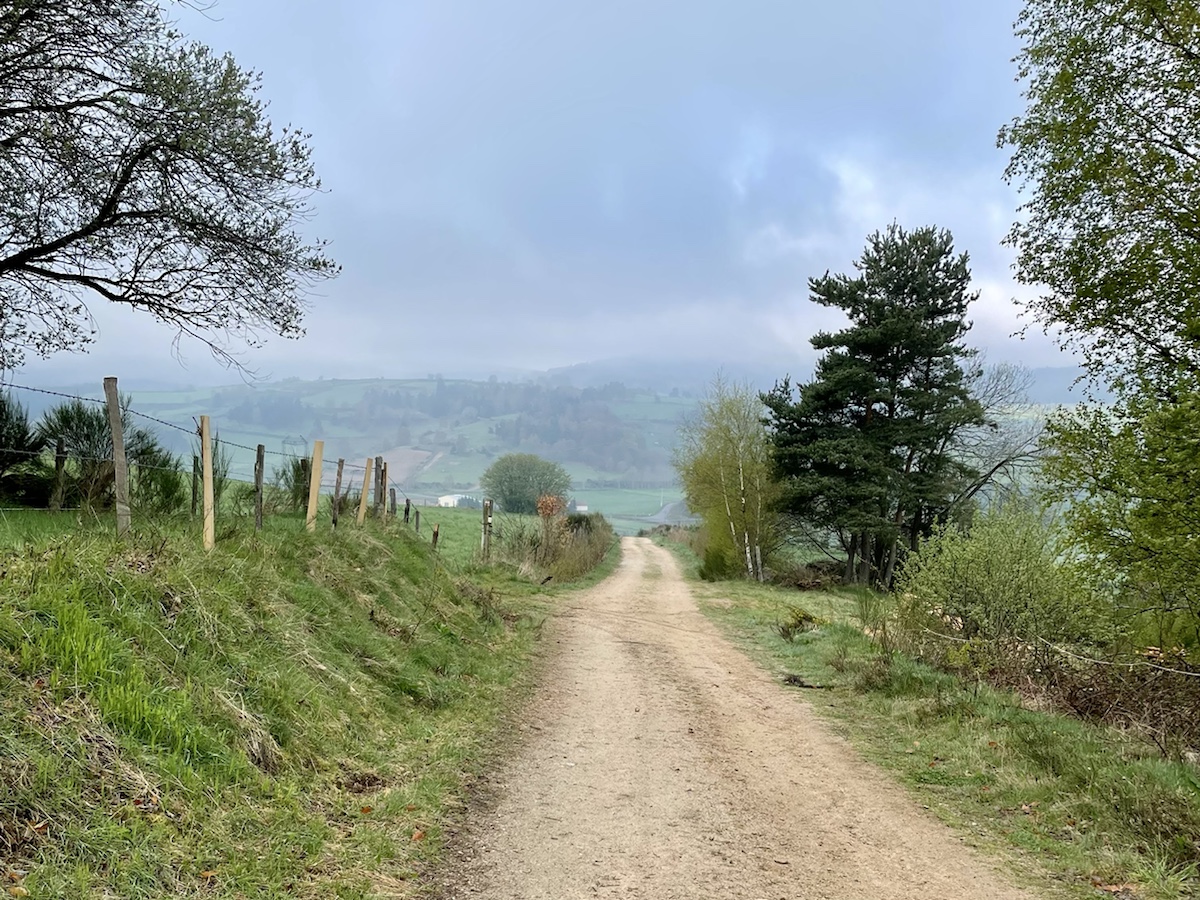 Most of the other people on the trail right now are considerably older than I am. Many are traveling with only day packs and having suitcases moved by van every day. Personally, I think that would take something away from the experience, part of which has been carefully considering what material things I really need to get from here to there. That said, I'm happy the service exists. It could happen that I get to a point where I can't go on without leaving my pack behind.
In any event, by starting in a hamlet where few people were starting their day, and those few were moving slower than I, it didn't take long before I was all alone on the trail.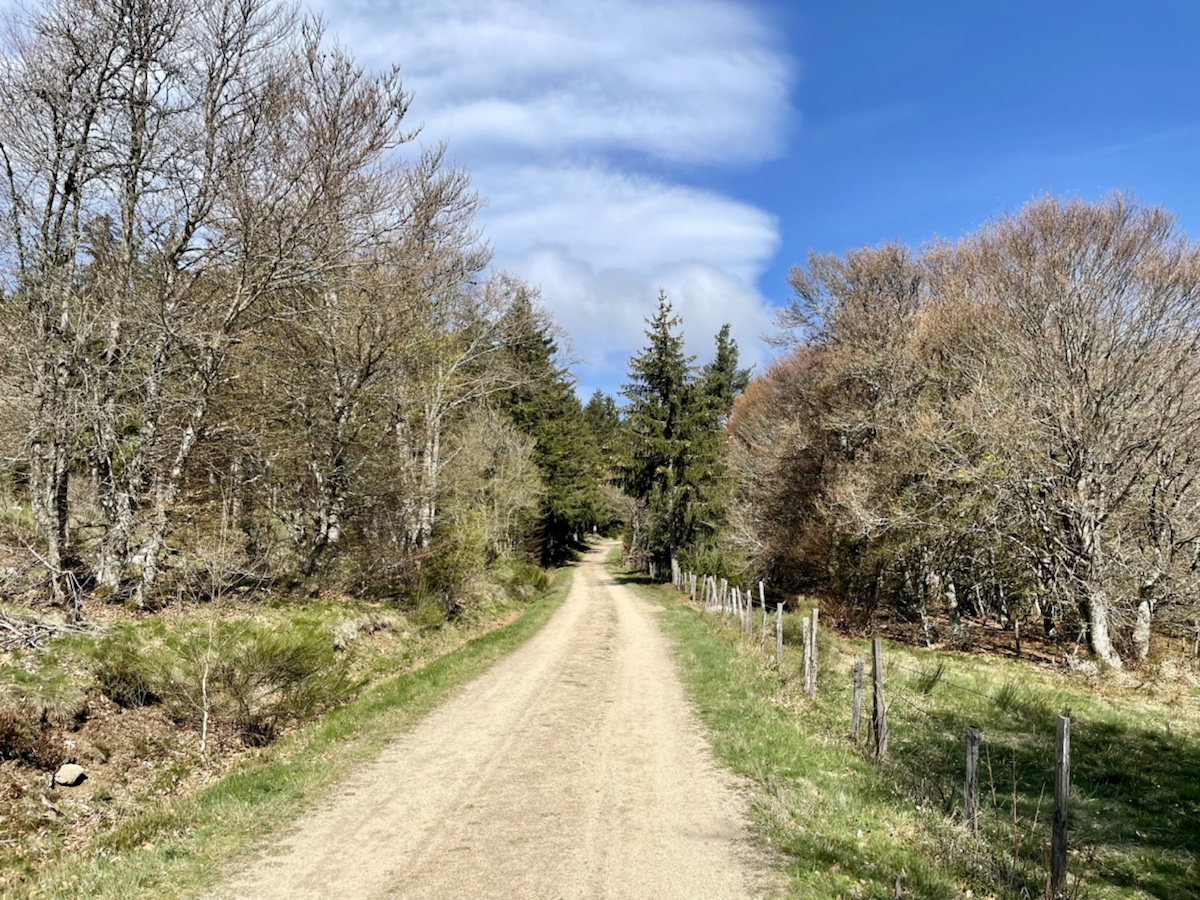 After a couple hours of walking, I entered a new department and a new administrative region of France. Just over the line into the new department, Lozère, there is a chapel devoted to St. Roch. I lit a candle, prayed quietly for a moment, and moved on.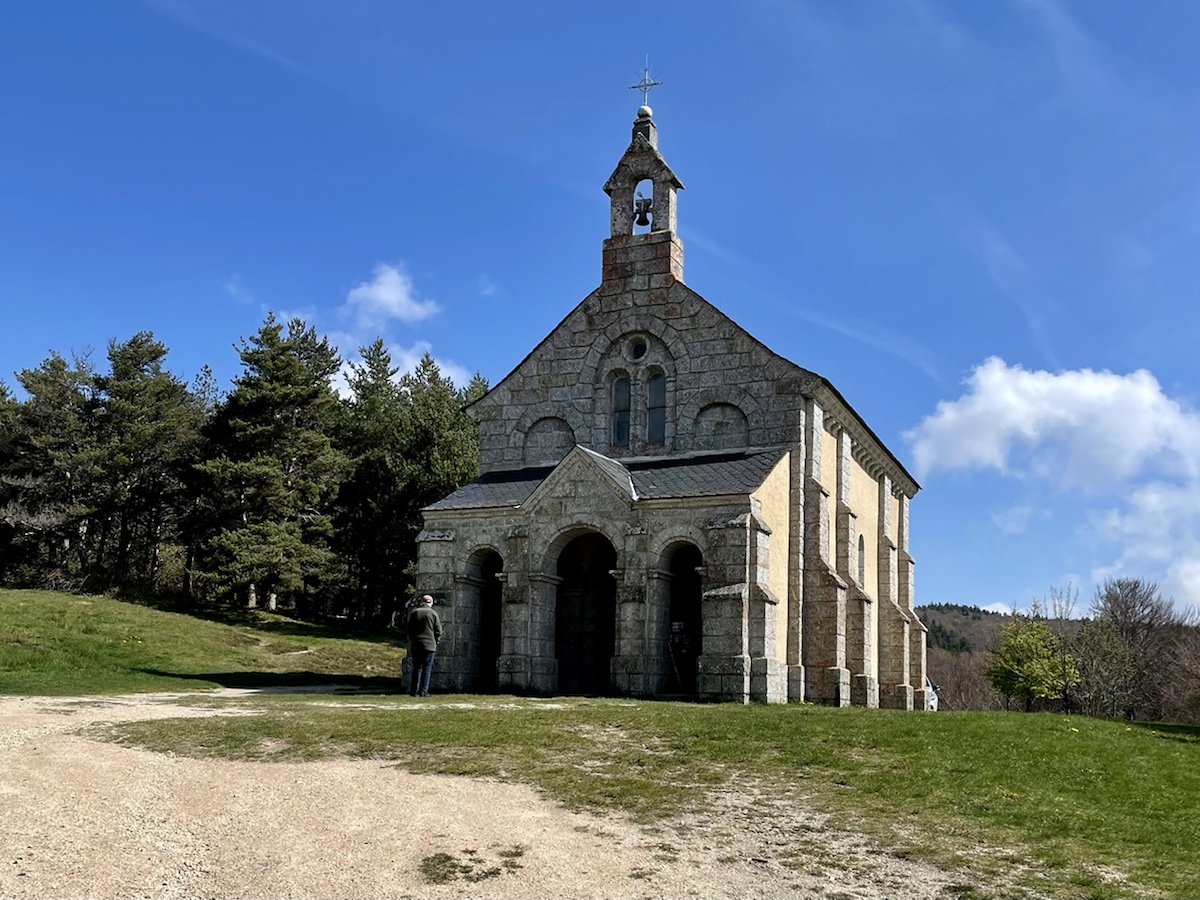 On my way out, I noticed the local diocese had posted a Sunday Mass schedule for pilgrims. Since it was Saturday, I found the schedule useful for planning the next two days.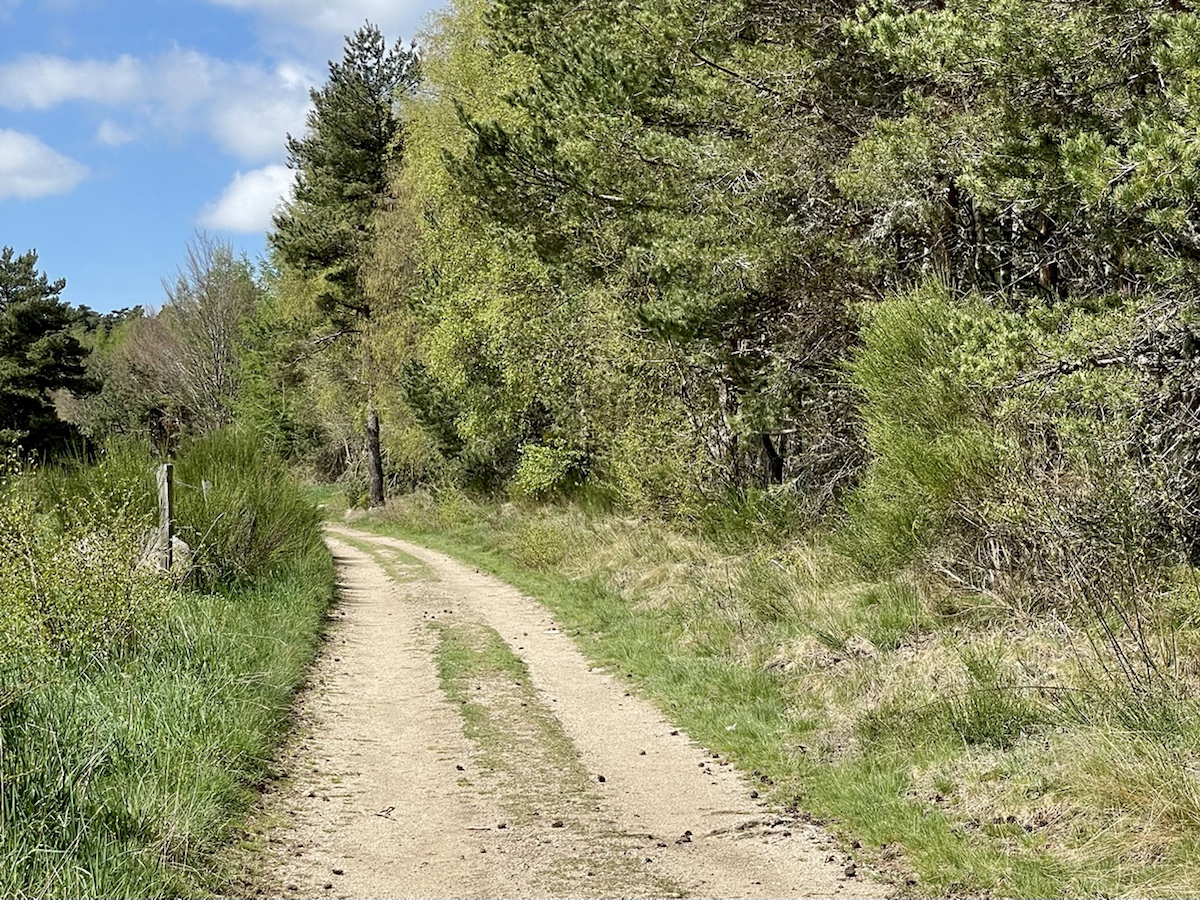 The trail had gotten flatter since the first two days, and there were long stretches of double-track dirt paths leading through forests and grazing lands.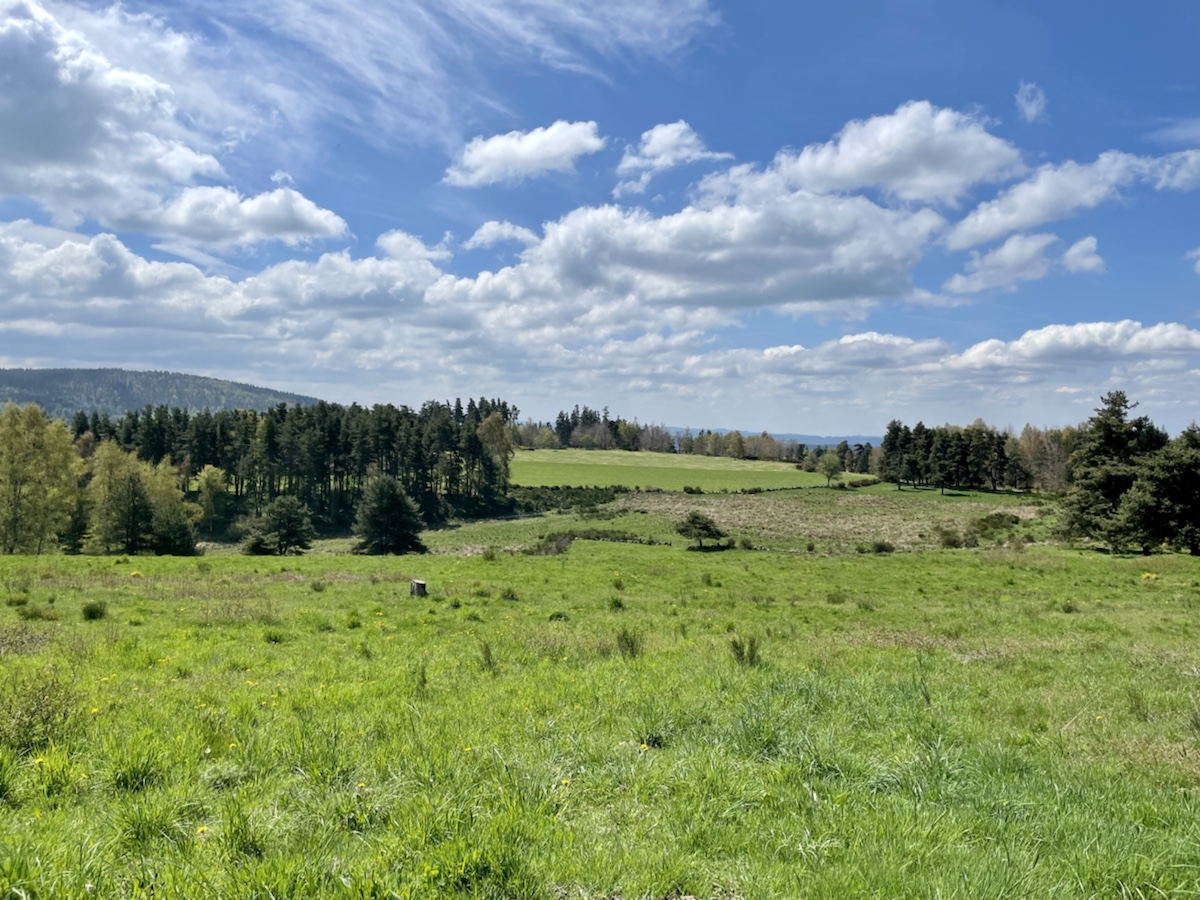 As my tummy started rumbling, I held out hope that an enterprising local would want to exchange my money for his food. After all, it had already worked two days in a row. I found a sign for a snack bar and followed it, and I was dumbfounded when it turned out to be self-service. And it had a fridge full of beer! They put out a little piggy bank to pay them whatever I felt was appropriate. I took a beer and a Snickers bar. It wasn't quite the lunch I was looking for, but it held me over until dinner.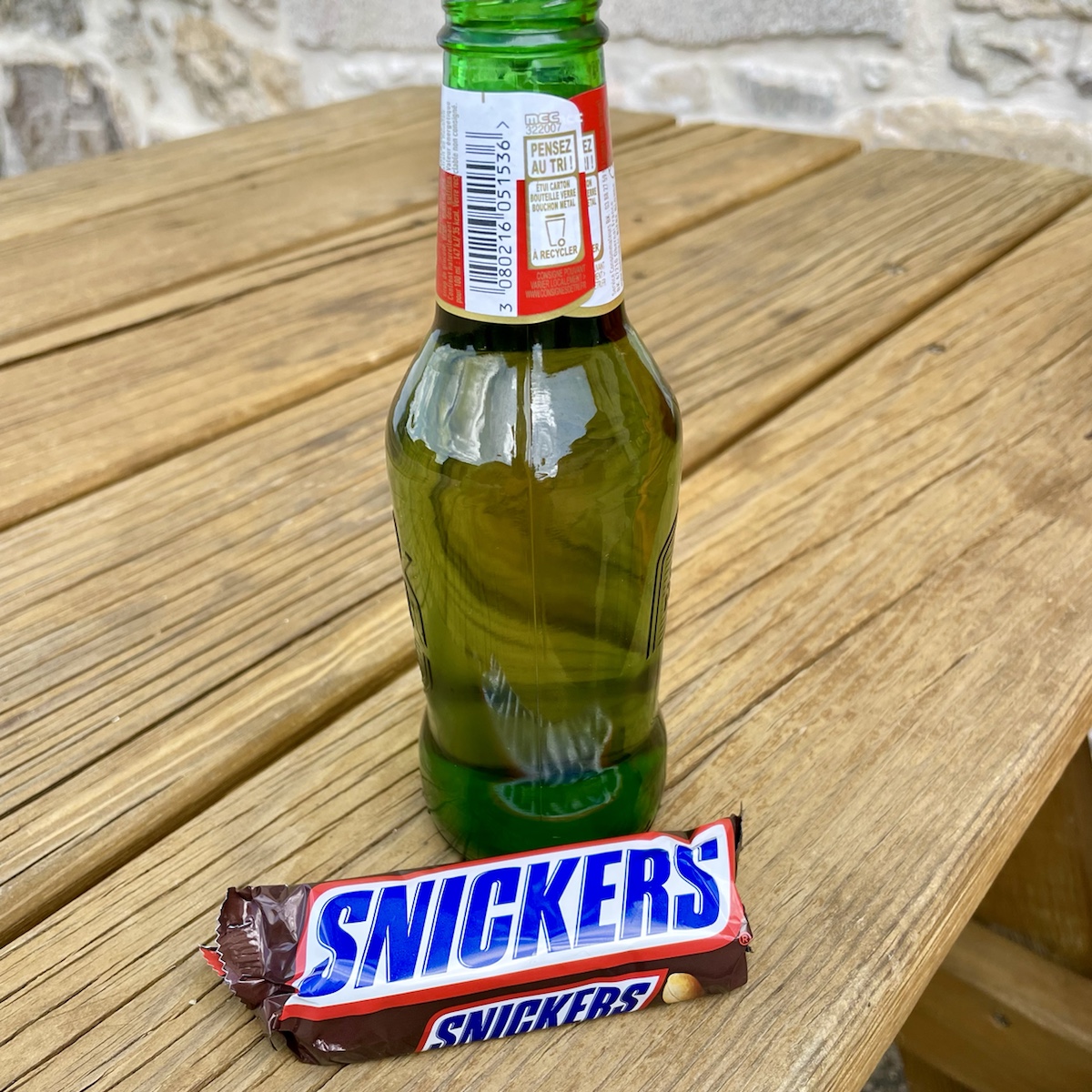 Around 1:30 pm I reached the town of St. Albans. I sat in the square in front of the church for a while and thought about what to do next. I was motivated by getting to a place where I could at least have the option of a Mass on Saturday night, and St. Alban wasn't such a place.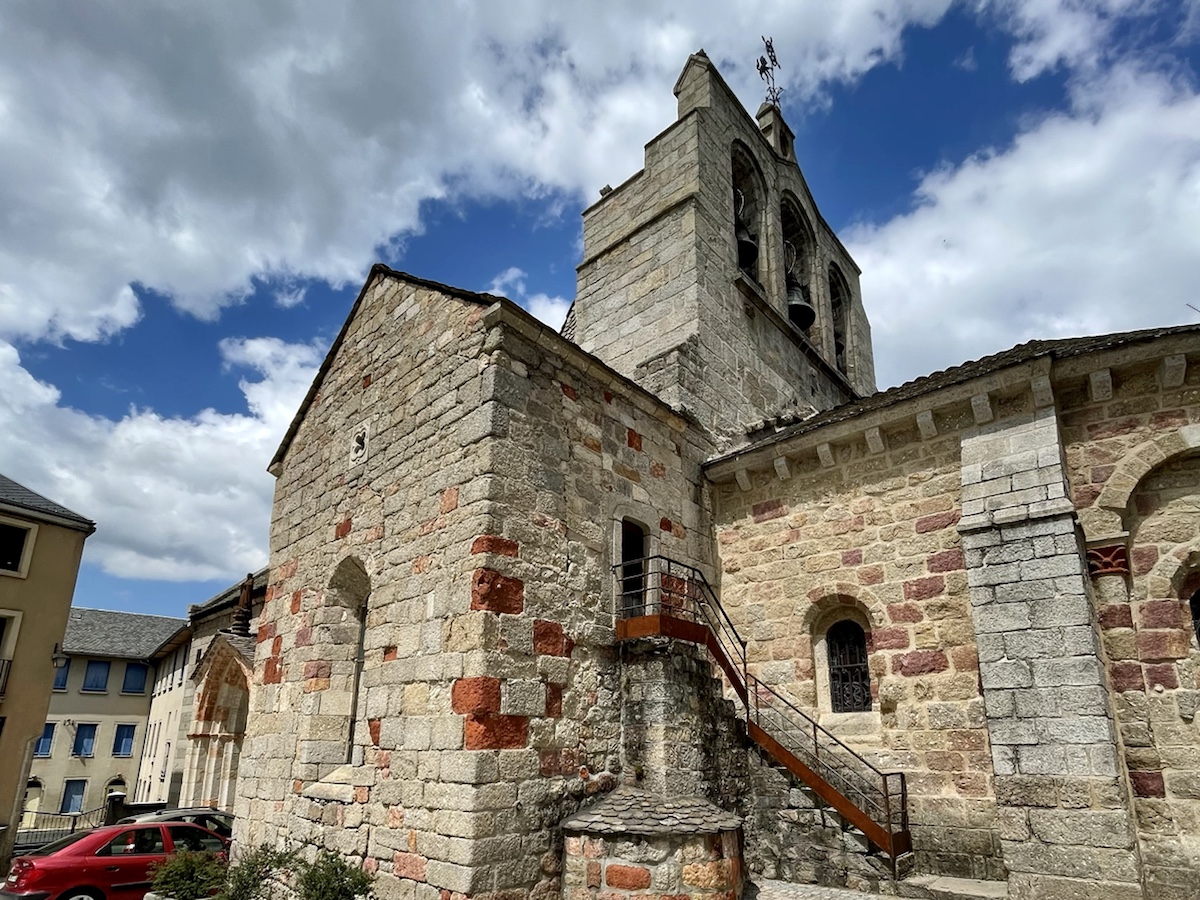 I reviewed the photo I'd taken of the schedule at the St. Roch chapel, cross-referenced it with a map on my phone, and decided I'd press on to Aumont-Aubrac. This time, though, I made a reservation for the night's stay.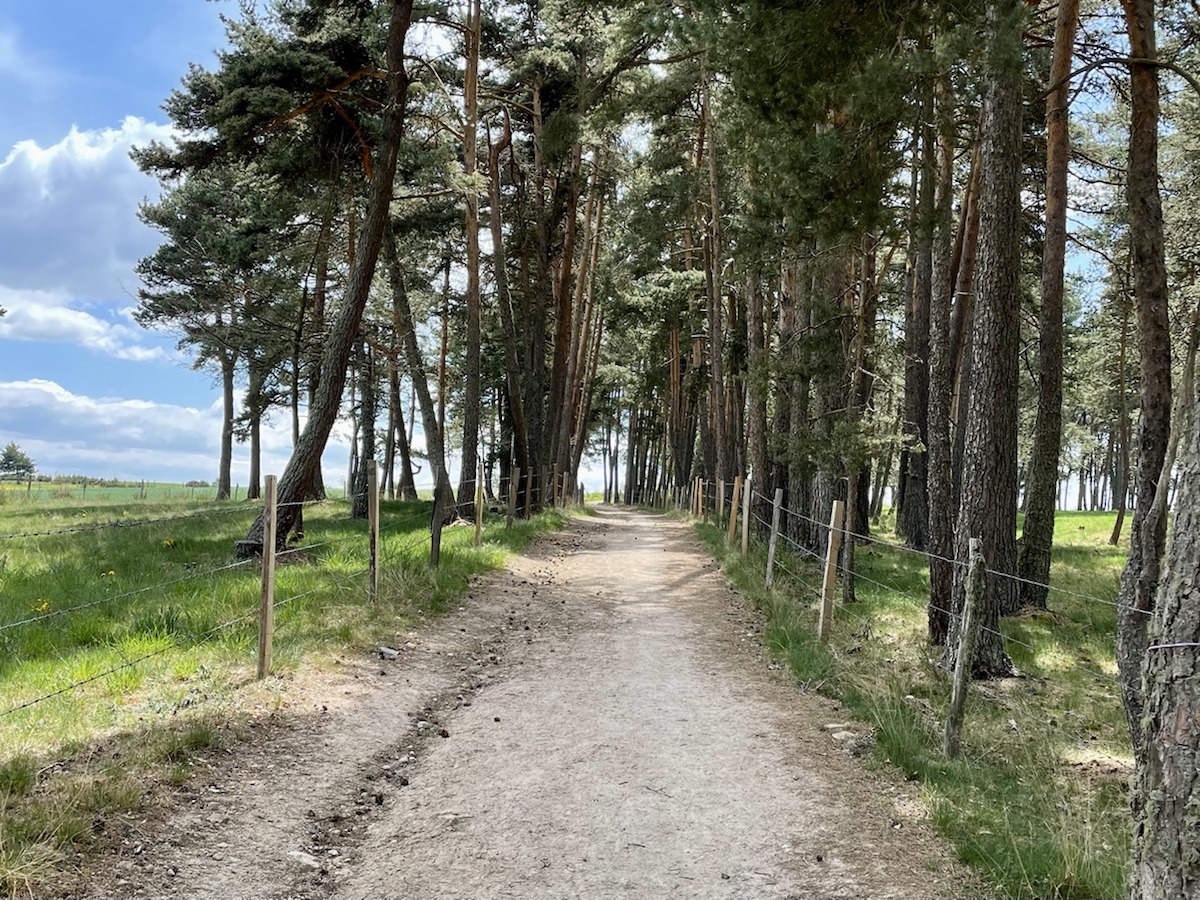 I tried to make a phone call, but the French carrier played a recorded message to remind me that I didn't have any call credit. However, since it was a mobile number, and since I supposedly had unlimited texting, I tried sending a text instead. It worked! I quickly had a reservation.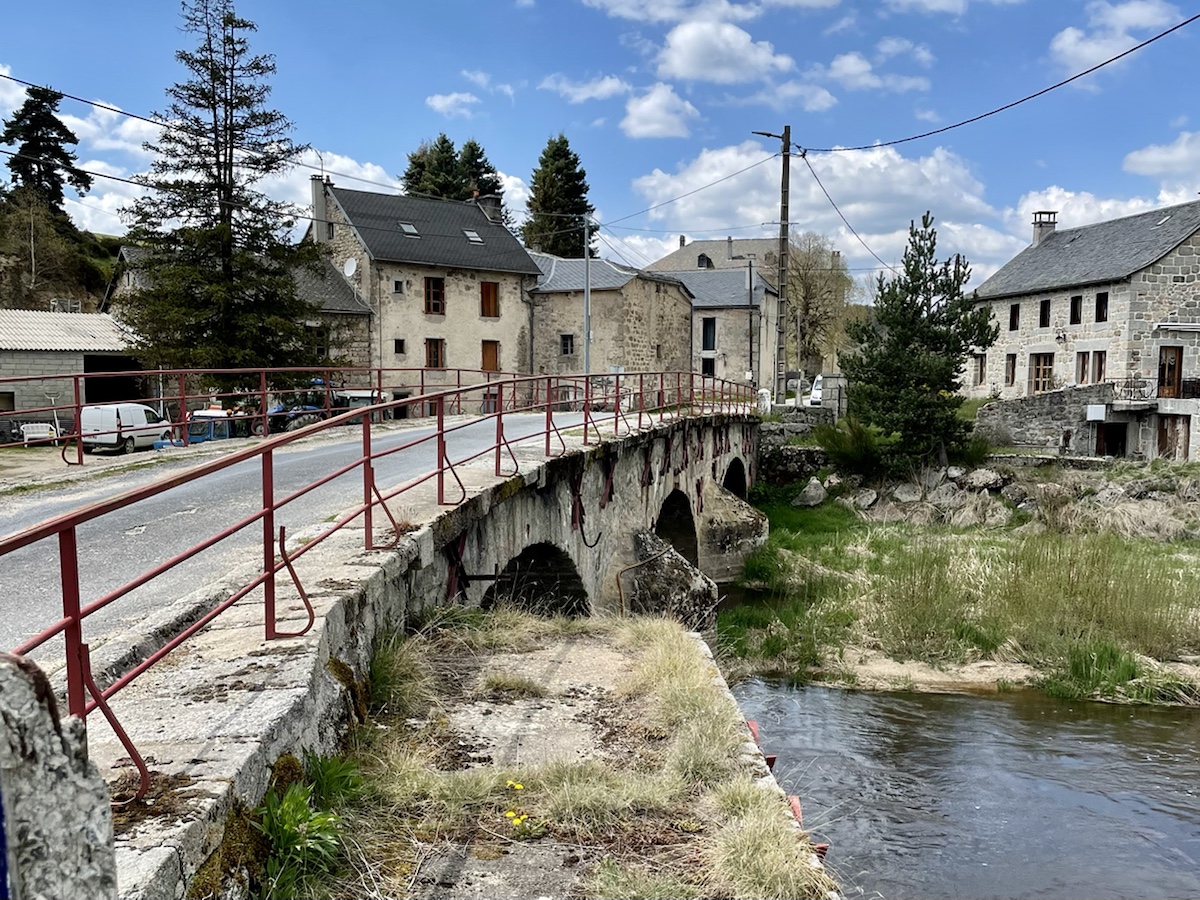 However, the host reminded me that if I didn't get there by 7:15 pm, I wasn't going to get dinner. Now my motivation was more primitive. Food.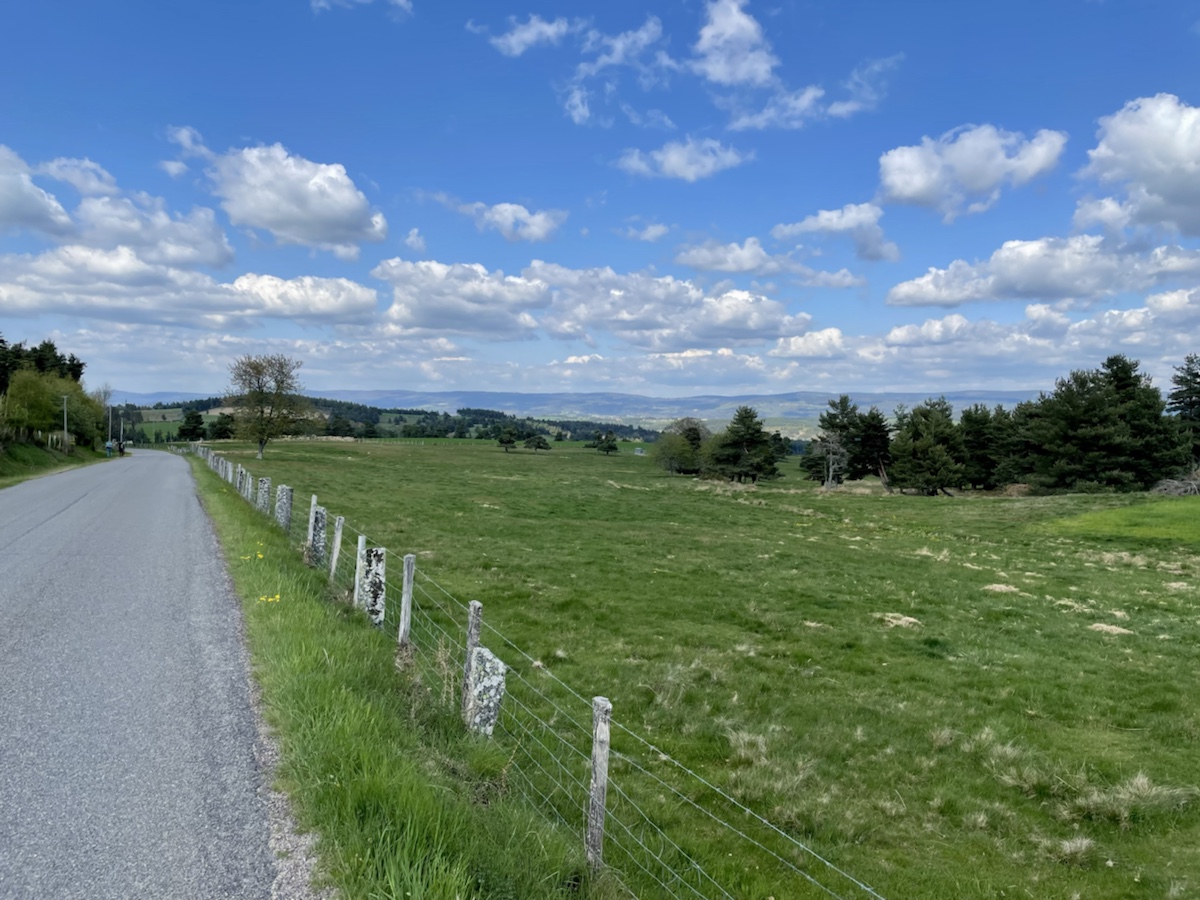 I continued to put one foot in front of the other. Luckily the trail was relatively flat compared to the first two days. I was really pushing myself, but I managed to get there by 5:15 pm. A quick shower, and I was present at the 6:00 pm Mass at the parish church.
Approximate distance walked: 23.1 miles.