This afternoon, after walking nearly 20 miles, I arrived in the town of Cajarc. Earlier in the day, I had tried to make a reservation at one of the two gîtes in town, but it was full. The other gîte never got back in touch with me, probably because it no longer exists. I searched for a open hotel with an available room — both online and in person — but I couldn't find one. It was hot, and I was tired, and I started thinking I had no choice but to move on to the next village.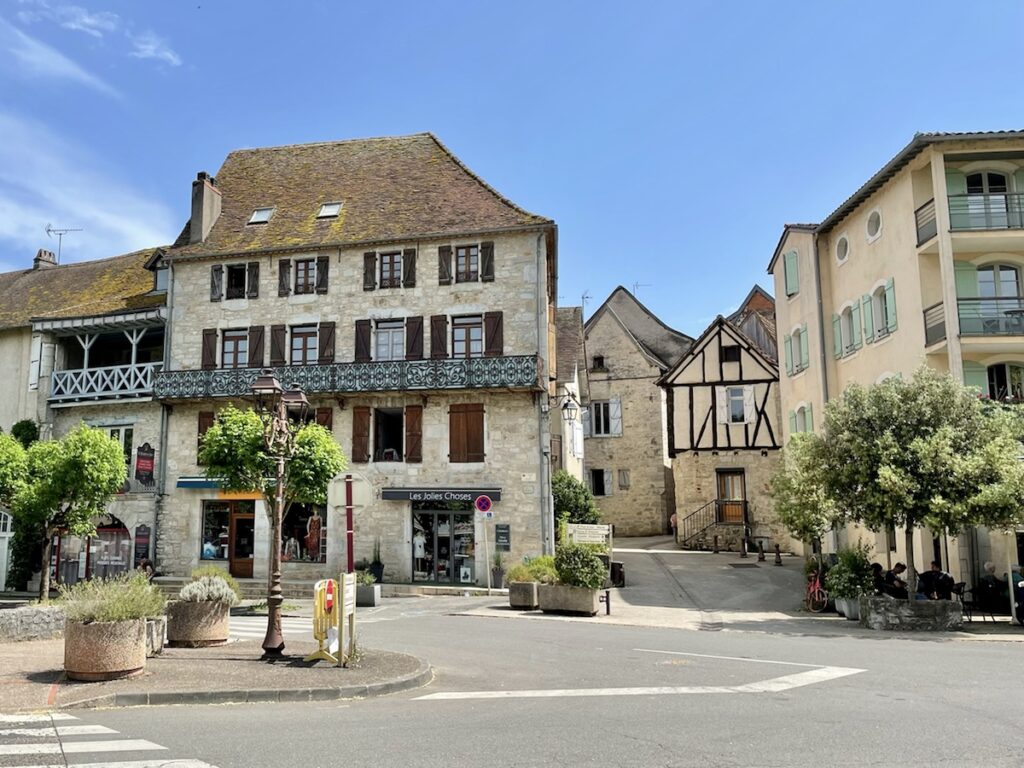 As I was wandering somewhat aimlessly through the town center, I suddenly saw three sets of hands go up. Three guys I'd seen a number of times already along the way — a Frenchman, a Dutchman, and a Belgian — were waving at me from an outdoor bar where they were all enjoying a cold beer. I joined them and enjoyed a cold beer too.
While drinking beer and chatting, I discovered they had had the same problem with accommodations as I was having. The Frenchman — taking a cue from a New Zealander I met later in the day — decided to rent a trailer in a campground just outside the town center. He was thinking he'd have to bear the entire cost himself, but then the other two guys offered to share it with him.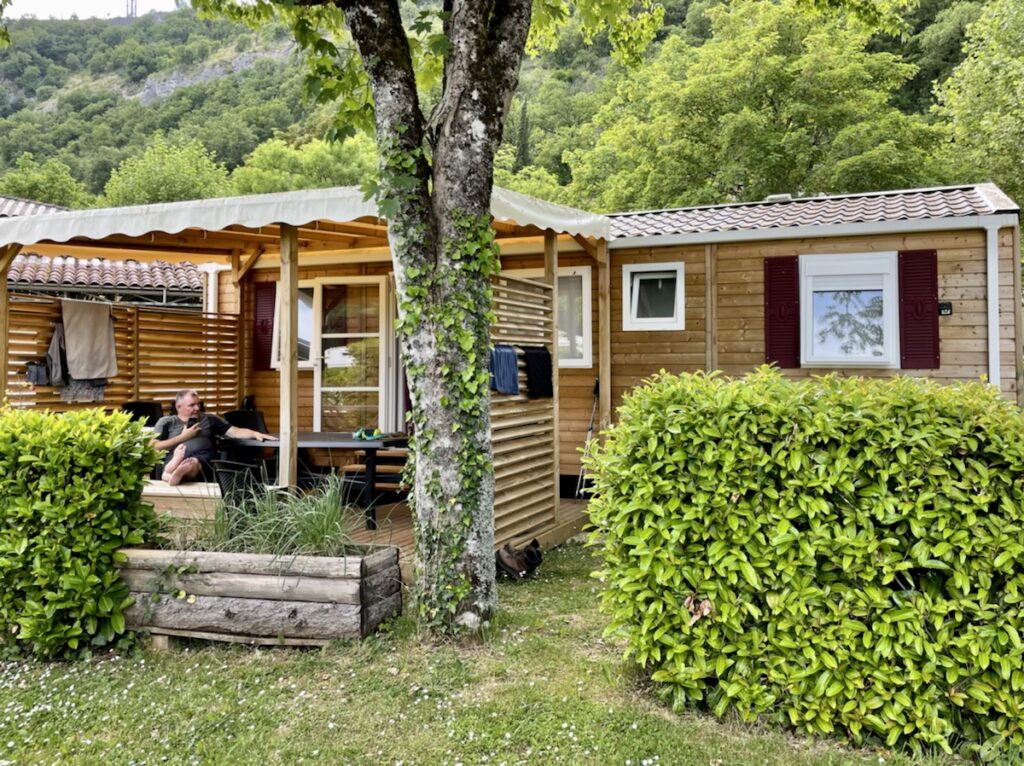 Apparently no one had asked just how many beds were in the trailer. We all agreed I would just follow the others to the campground, and we'd all find out together. Well, it turns out the trailer sleeps up to six people, in five beds, in three separate rooms. So my problem was solved, and the other guys enjoyed getting to pay a little bit less for the night. Everyone was happy, and we spent the evening drinking wine and eating pizza together.
The Frenchman simply said, "C'est le Camino." Indeed. It's the Camino.