The weather was beautiful when I left Saint-Côme-d'Olt just as the church bells struck 8 o'clock Tuesday morning. It was sunny and not too hot. I started and ended the day wearing just a t-shirt top.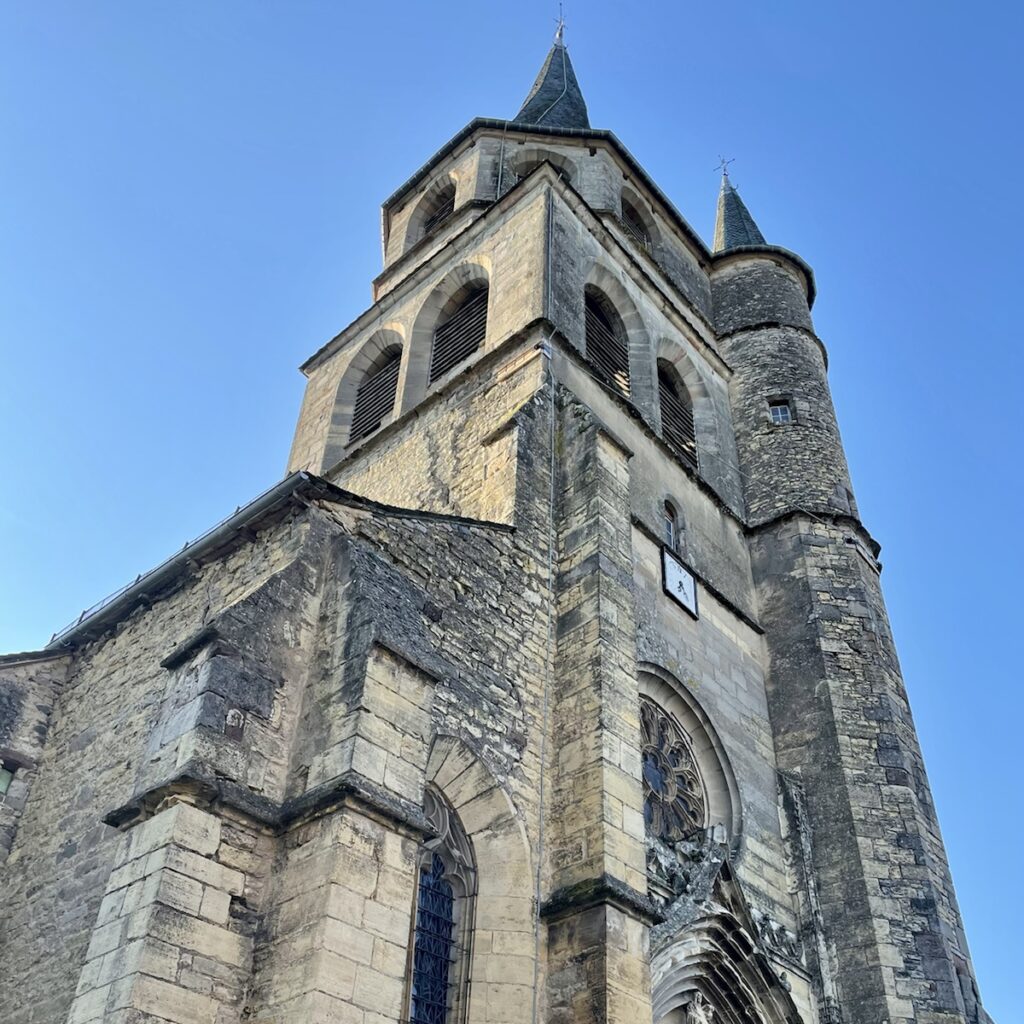 The day started off well. There was a steep climb out of the town, which seems to be common, especially when the town is on a river, as the bigger towns tend to be. The ascent relented after about 50 minutes and turned into a descent that was almost as steep.
The ground wasn't particularly wet or slippery, but the next thing that happened was that I lost my balance. I quickly realized that I had passed the point of no return and was not going to be able to regain my balance, especially not with 20 pounds of stuff attached to my hips. As much as I could, I aimed for soft, dry ground, let myself go limp, and let gravity take over.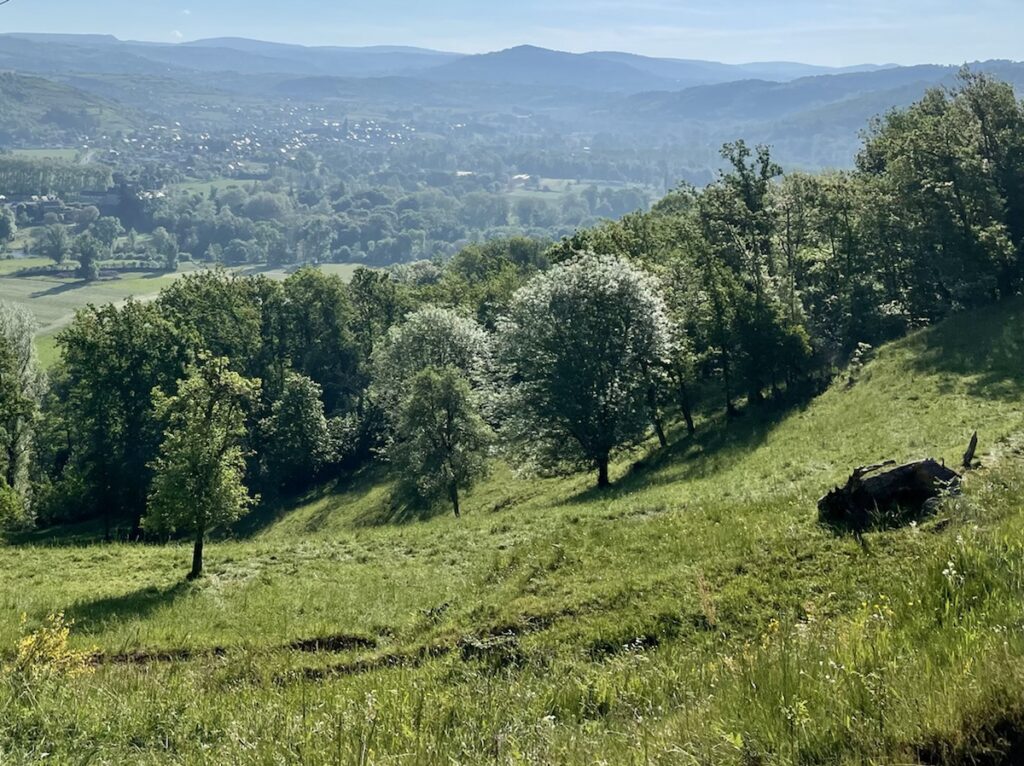 I hit the ground pretty hard, but fortunately I was not hurt. Not even a bruise. My pride took a beating, but I was able to get up, brush myself off, and keep going.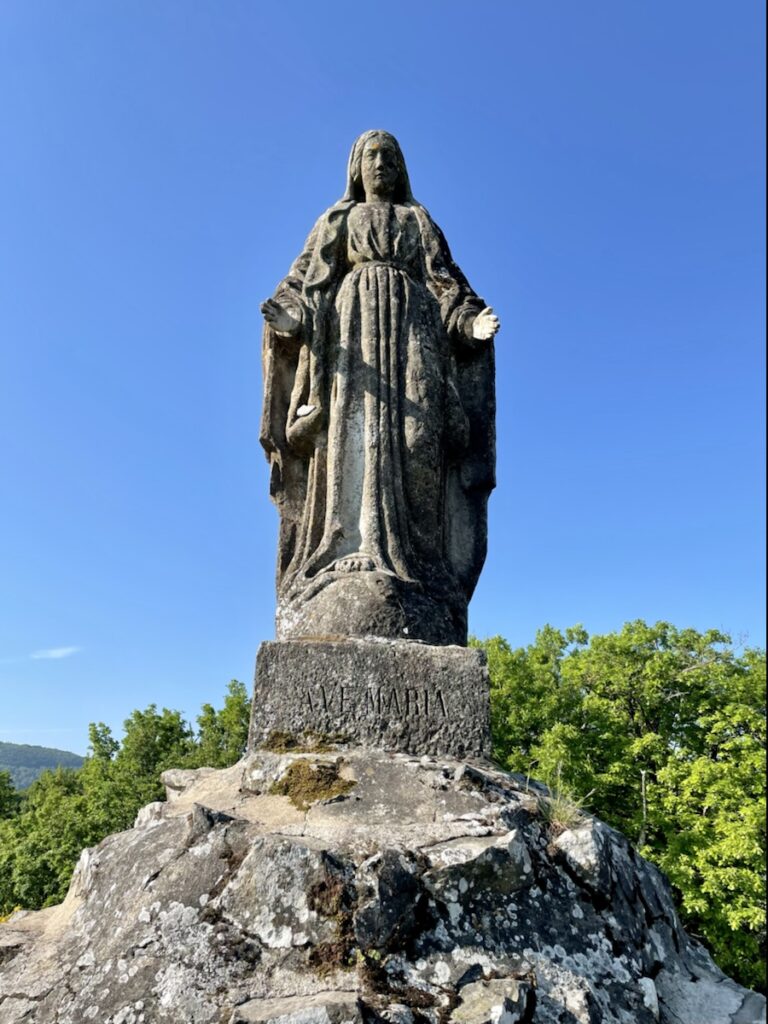 The trail turned uphill again, and not a half-hour later, I was treated to a larger-than-life statue of the Blessed Virgin, apparently watching over the valley.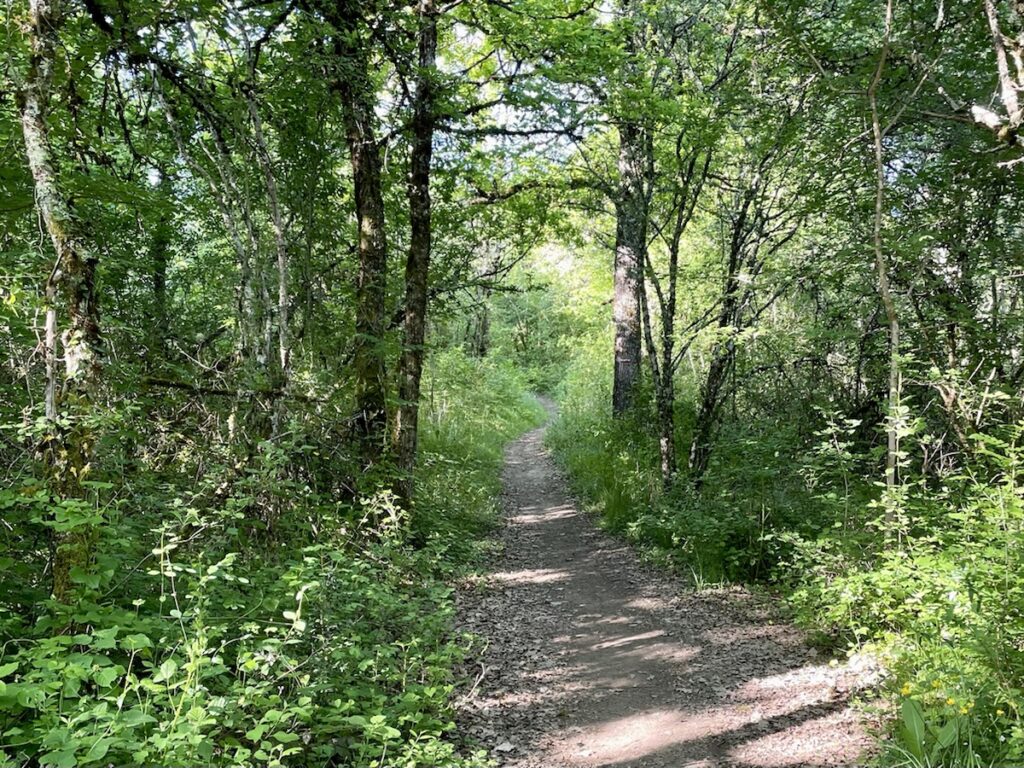 After the climb down from the statue, the trail was relatively flat for the next couple hours as it followed closely to the Lot river.
The next big town was Espalion, and it had grocery stores and pharmacies, so I went looking for something I wanted. I went first to a pharmacy, which required me to dig through my pack for several minutes looking for a mask, which are still required in pharmacies.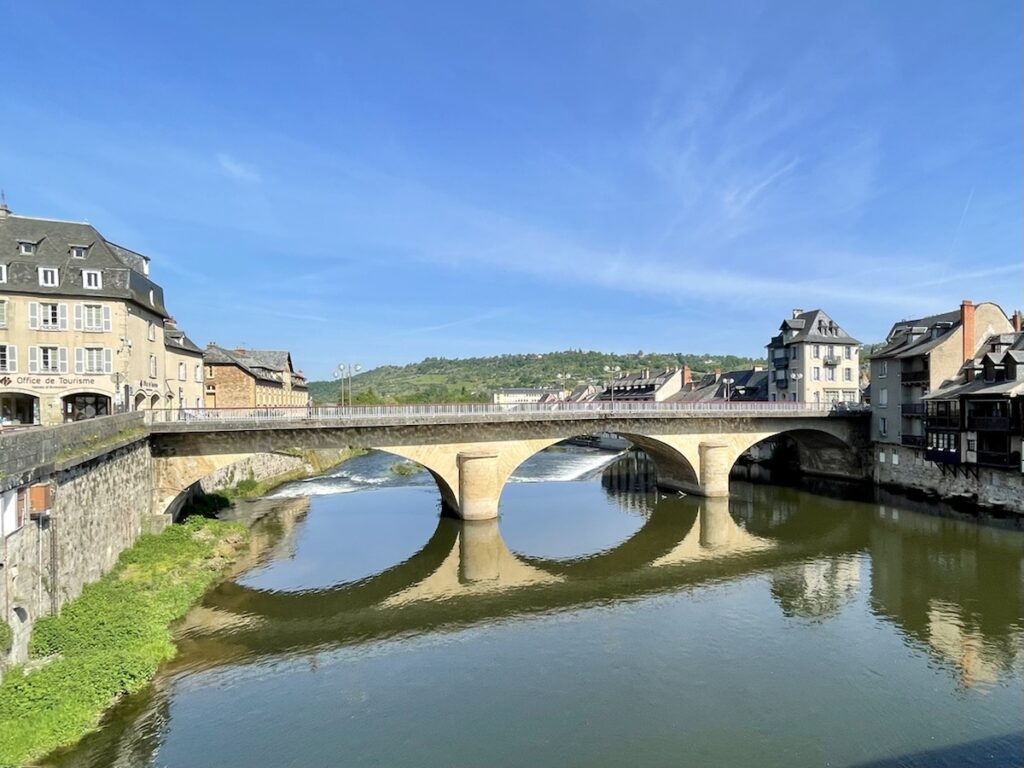 After all the trouble, the pharmacy didn't have what I was looking for. I noticed a grocery store across the street, and I found what I needed there without a mask. Lesson learned: next time I'll reverse the order.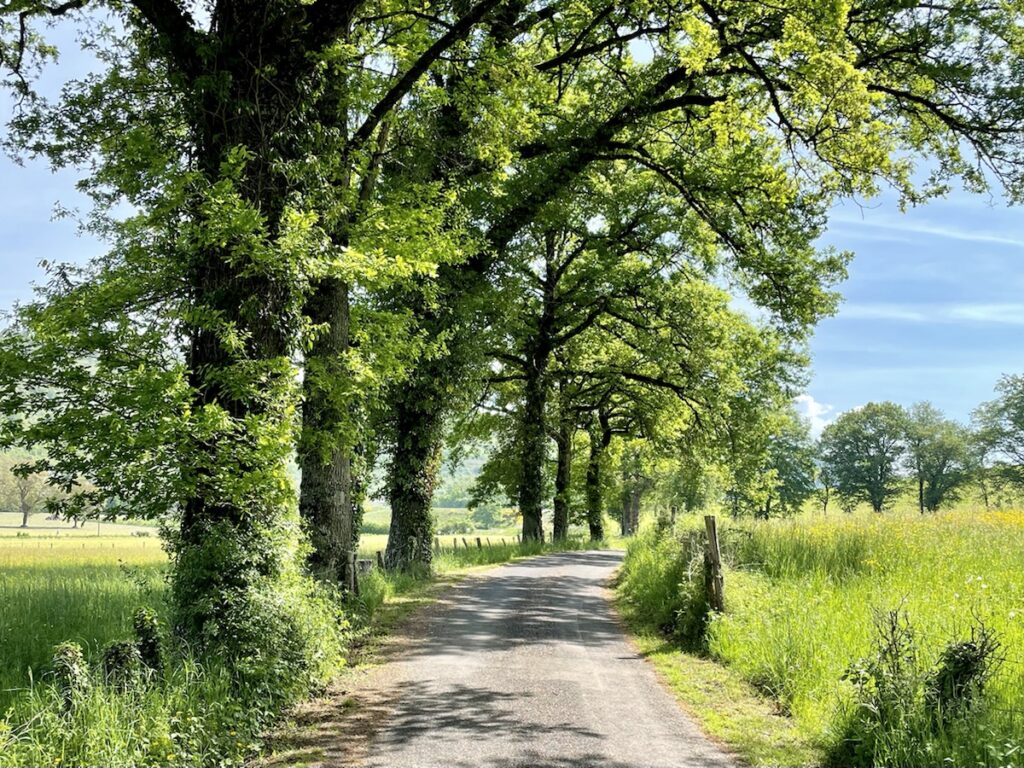 After Espalion, the trail remained rather flat until Saint-Pierre. Saint-Pierre had a church with a secret. And I would have missed it if a young French woman who was in the room with me in Saint-Côme-d'Olt hadn't seen me and decided to practice her English. "Hidden chapel," she said.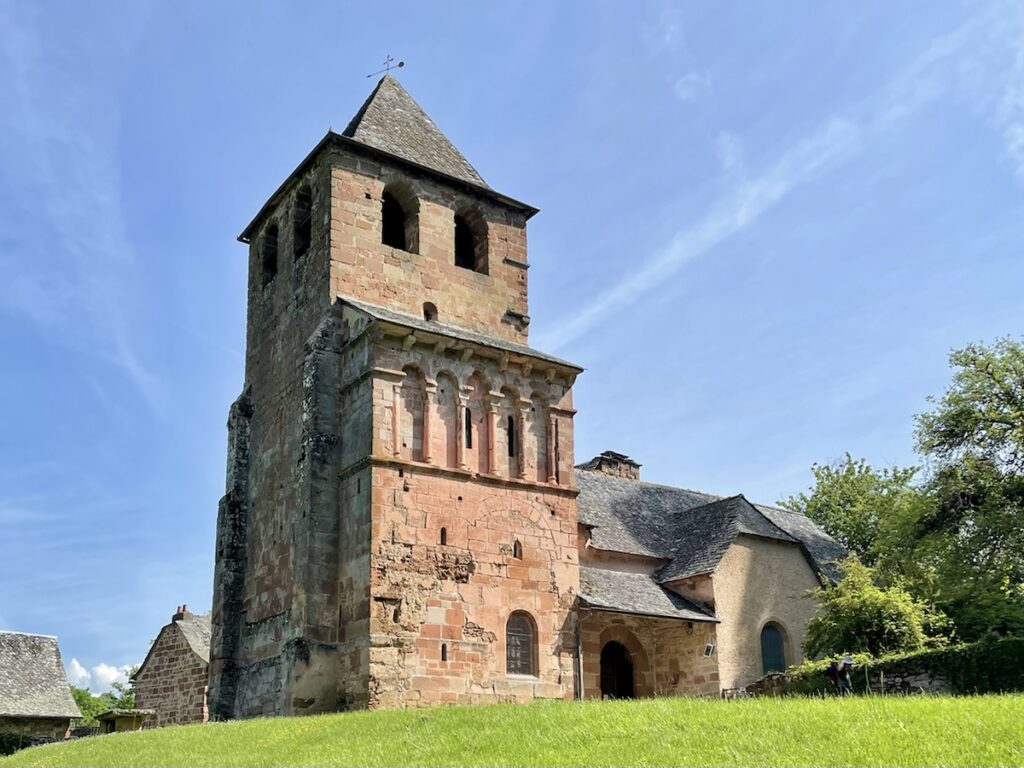 I followed her up a steep, narrow staircase — I had left my bag outside — and at the top was, indeed, a hidden chapel. It was in disrepair and was clearly no longer used for liturgical celebrations, and I never found out why it was built.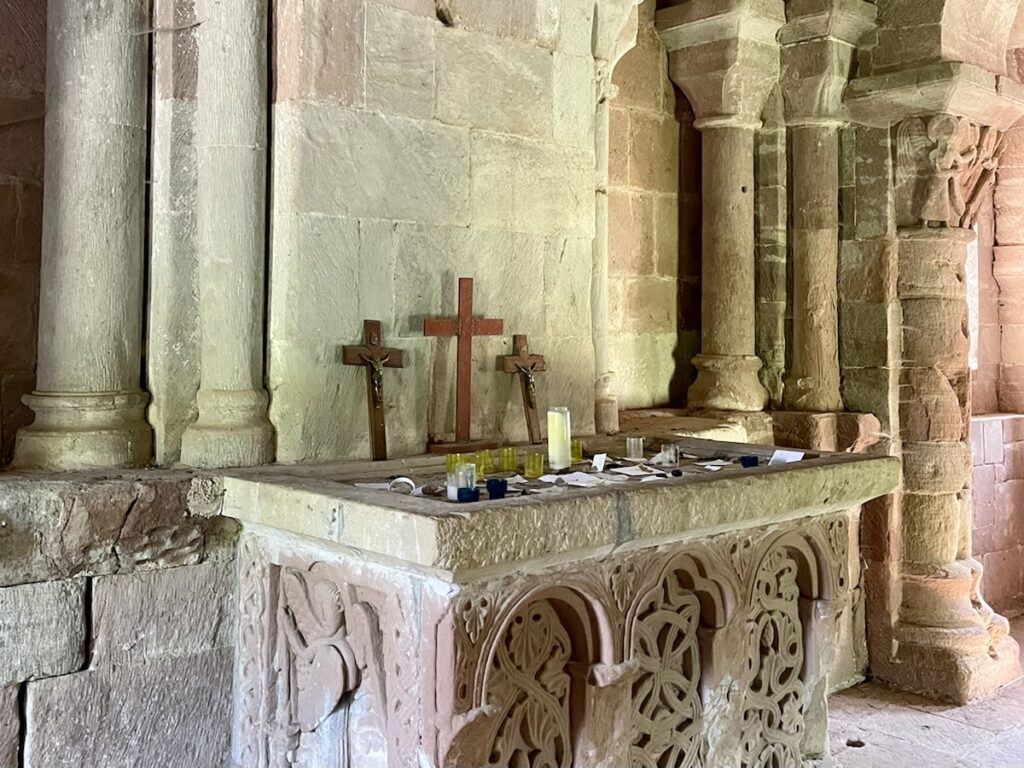 After Saint-Pierre, the trail turned away from the river and climbed for a while, plateaued, and then came back to near the level of the river again.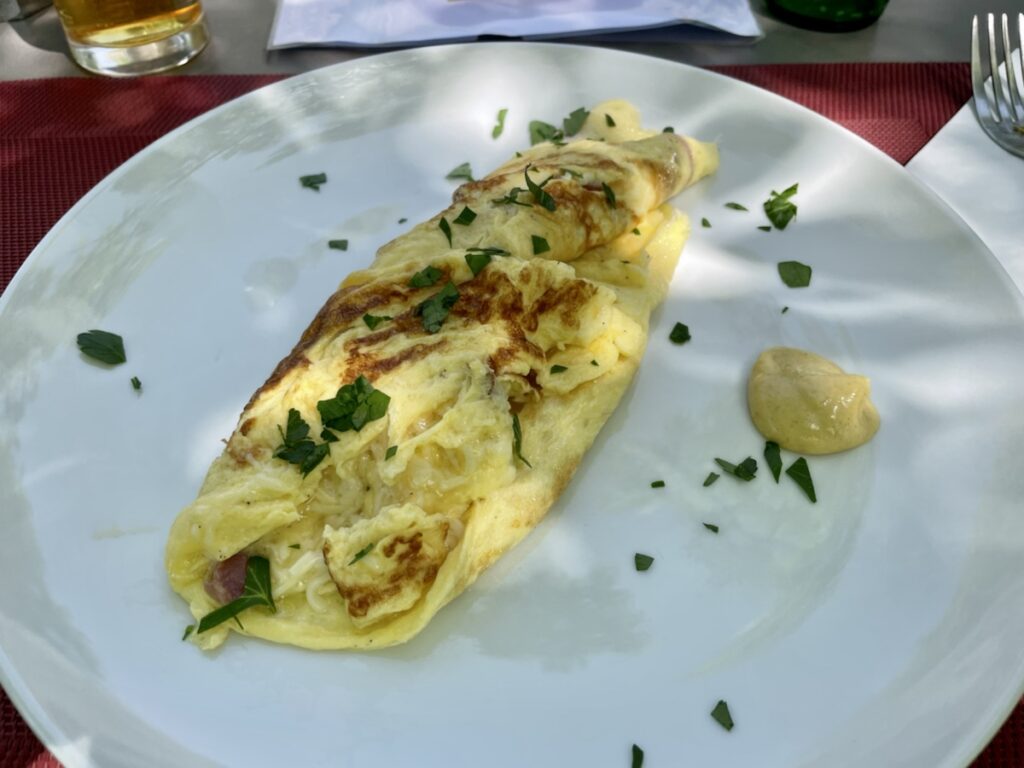 About this time, I was starting to get hungry. Near the village of Verrières, a little snack bar operating out of a stone hut offered omelets made with farm fresh eggs. And beer. I stopped for lunch.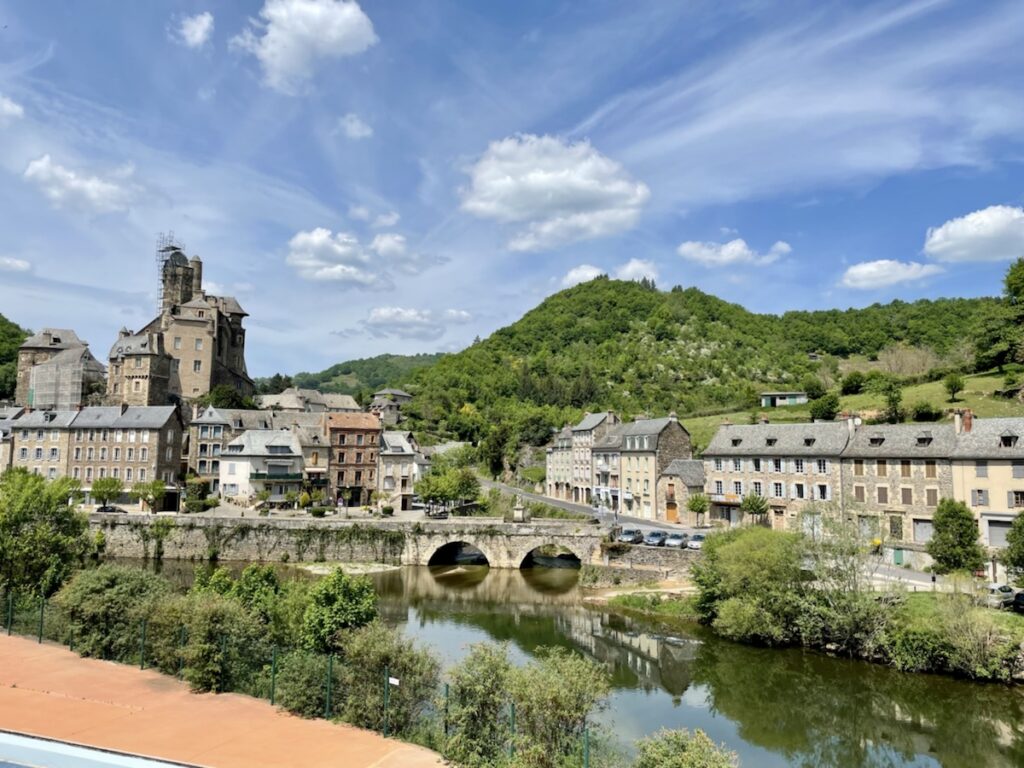 I also decided that it was time to reserve a bed for the night. I was shooting for Estaing, which was only about an hour away. One gîte that interested me didn't seem to have a phone number. It was the first time I noticed the chat feature in Google Maps. I started a chat. Fifteen minutes later I had a bed.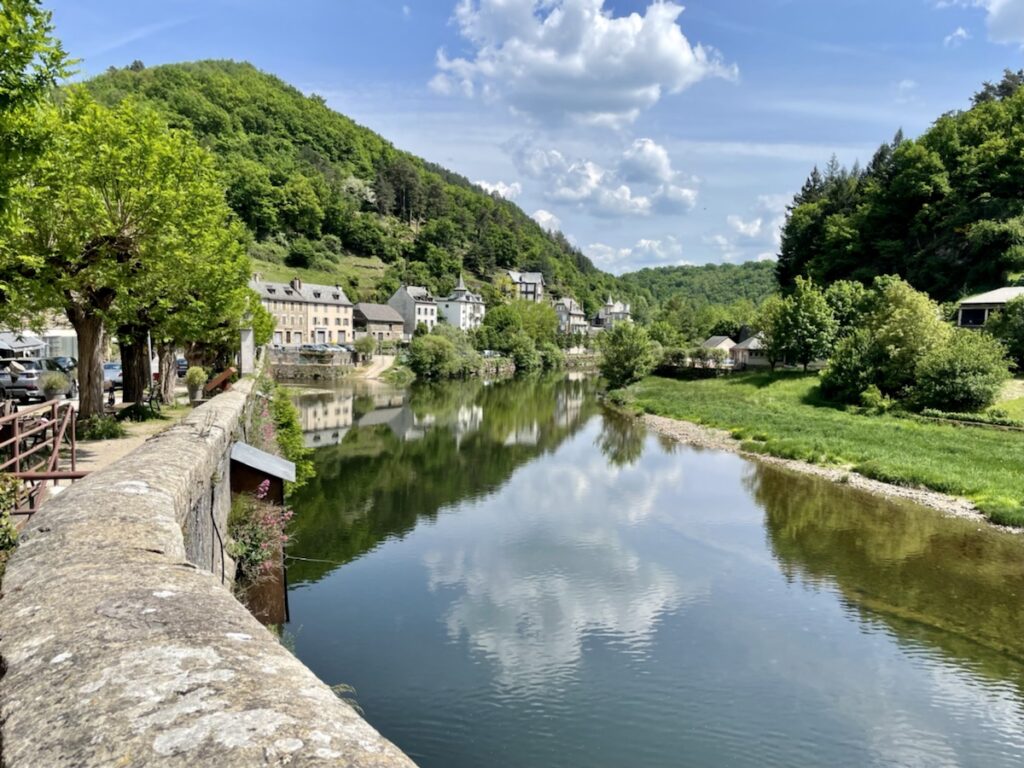 I arrived in Estaing too early to take my bed, so I walked around a bit, visited the church, and had a beer. When I finally checked in at the gîte, my clothes were still pretty grubby from my fall in the morning. I decided to wash my hiking clothes and all the other dirty laundry I'd accumulated since leaving Phoenix a week earlier. I asked the host about my options. For a nominal fee, she washed my entire bag of laundry and hung it out for me. I folded it after dinner.
Approximate distance walked: 14.5 miles.