I got a somewhat early start Wednesday morning after hearing how steep the climb out of Estaing would be. After a half hour of walking, I was starting to wonder all the fuss was about.
Then the climb hit me like a ton of bricks. For the next hour, it seemed relentless.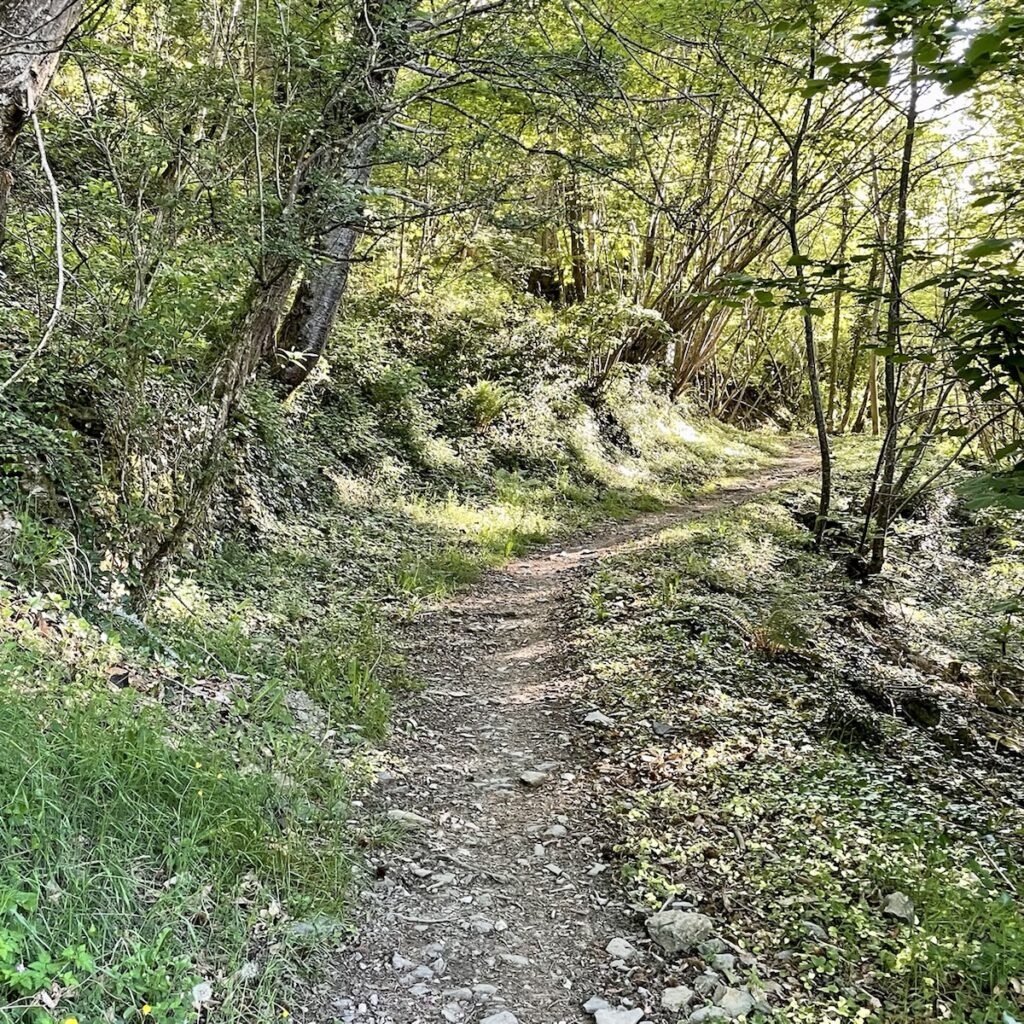 Then, just like that, it flattened out, and I got to pick up a little speed for a while.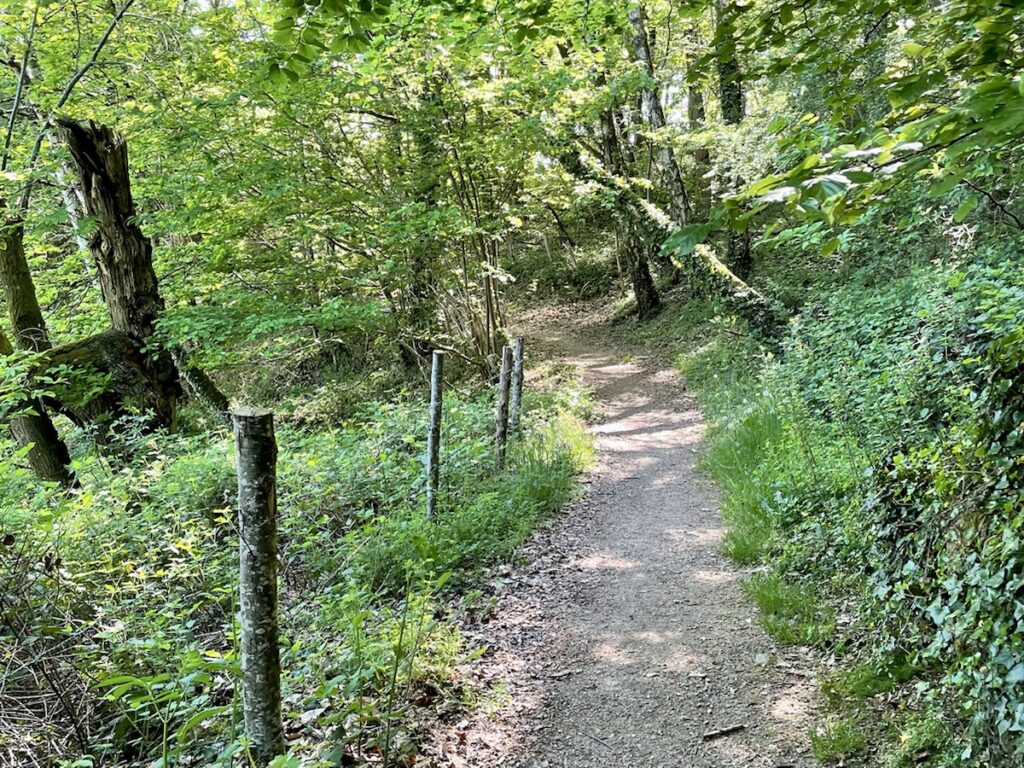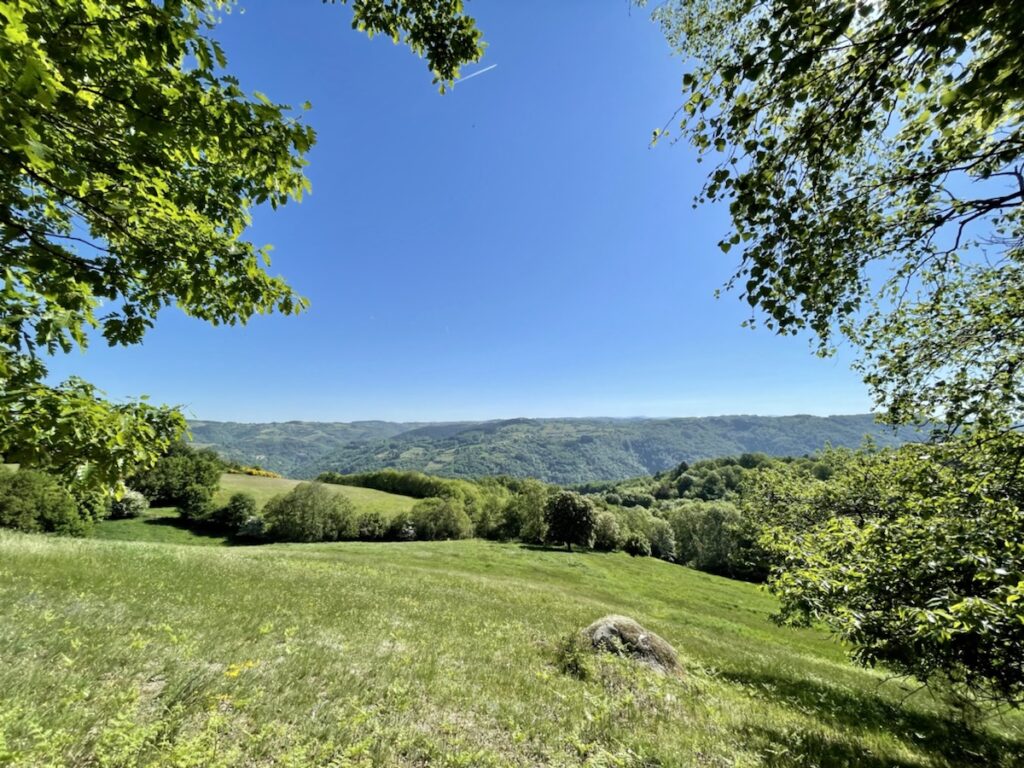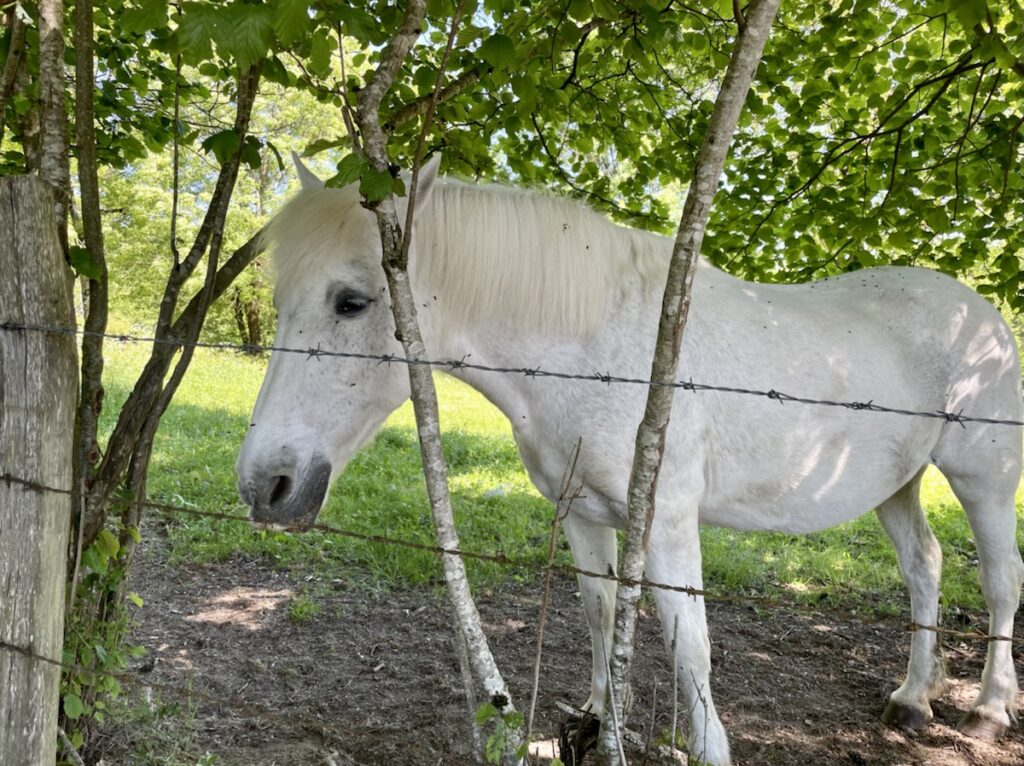 A little after 11 am, I arrived in a village called Golinhac. I saw an open restaurant with a menu outside, so I stopped for lunch. When I ordered a sandwich, the server said it was too early. Fair enough, I guess. I ordered a beer anyway. Then he asked what kind of sandwich I wanted if the kitchen was ready. I told him ham and cheese. When he returned with my beer, he said the sandwich would be out shortly.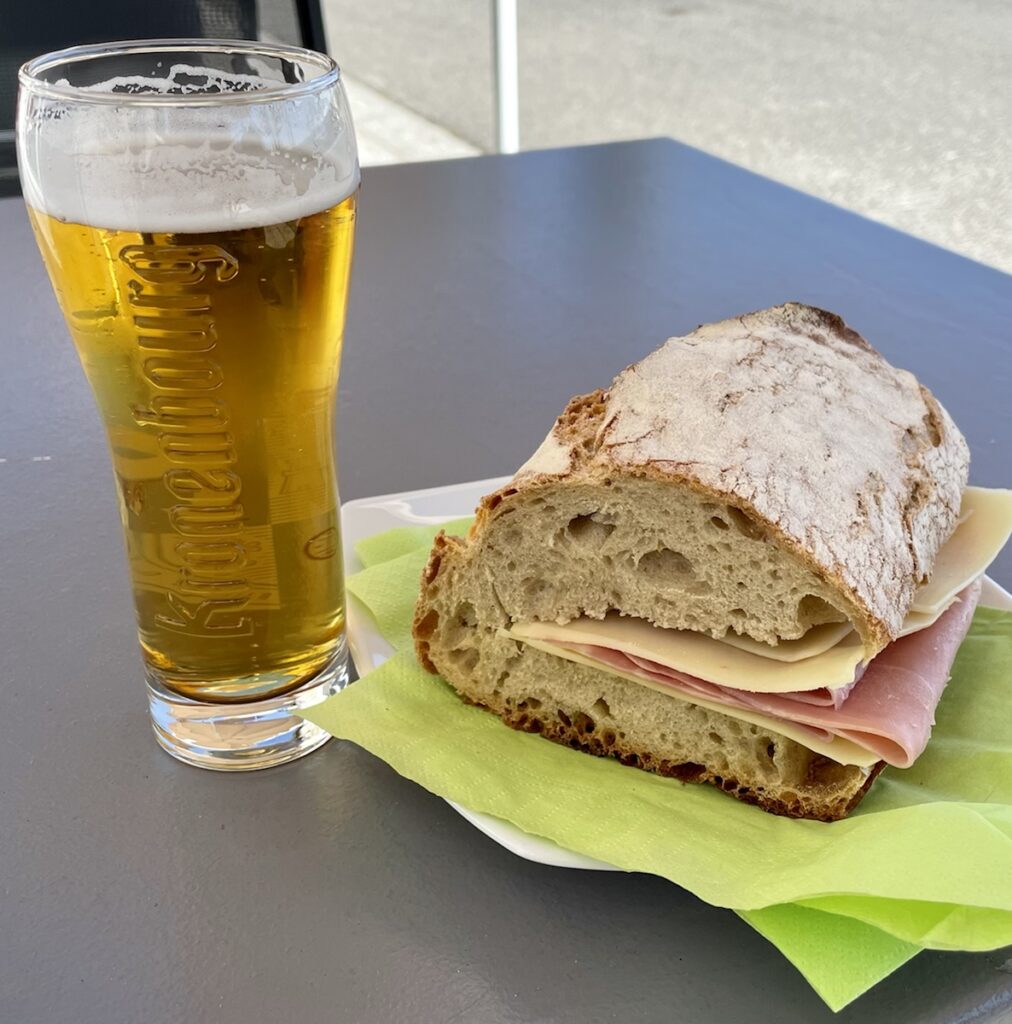 And then out came the biggest sandwich I've ever been served in France. It was a half loaf of bread — not a baguette — and probably close to a half pound of meat and cheese. He said, this is a walker's sandwich. I struggled to finish it. But I also struggled to understand the about-face from no food to enormous sandwich. Not complaining.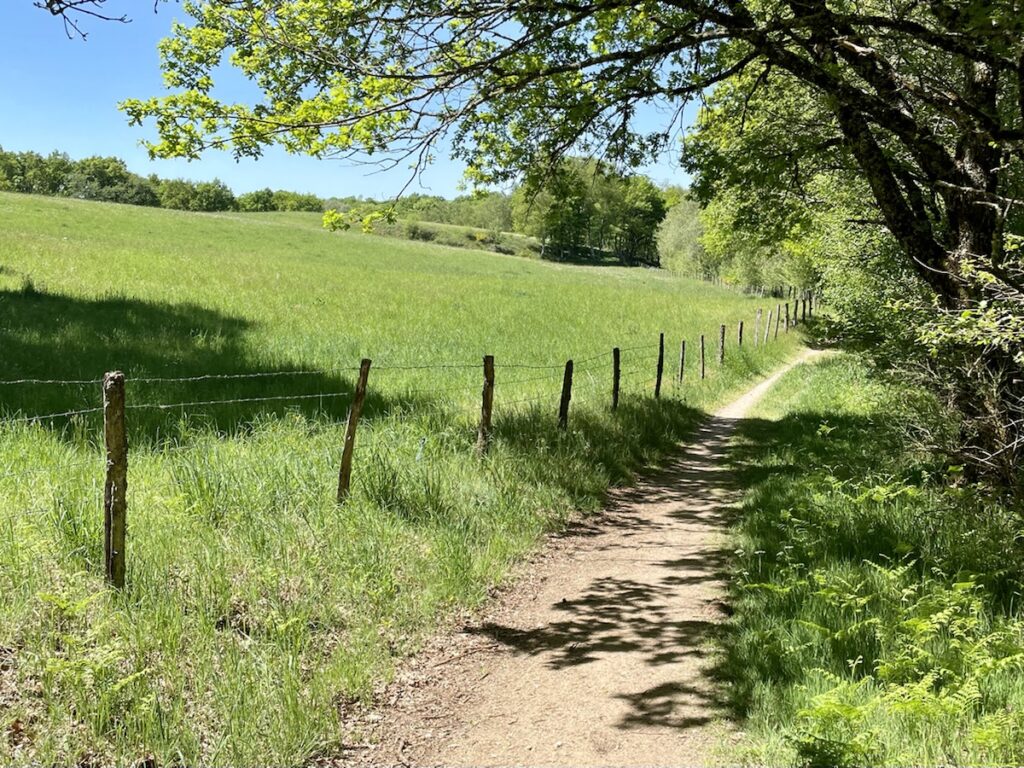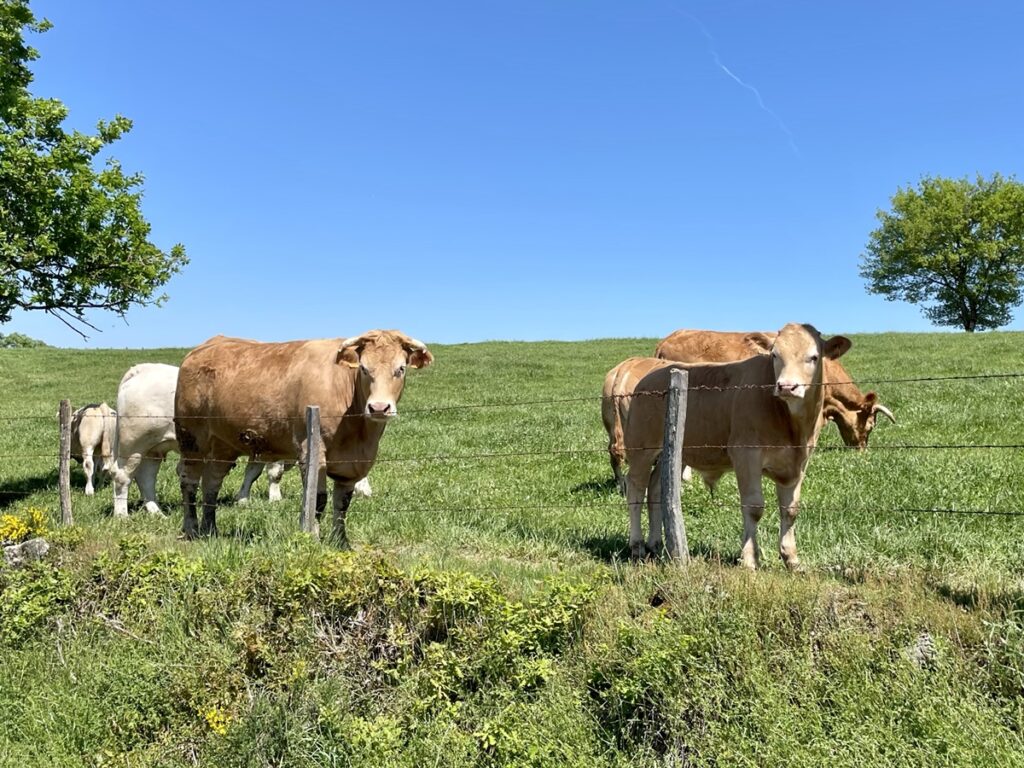 I had a several more hours of walking to reach my desired destination for the night, Sénergues. I didn't have a reservation, but it was a big gîte in a small village, so I wasn't especially worried. What I hadn't counted on was that there wasn't anyone there to give me a bed. There was a sign saying the host would be back "bientôt" — soon. How soon?
Two and a half hours soon, apparently.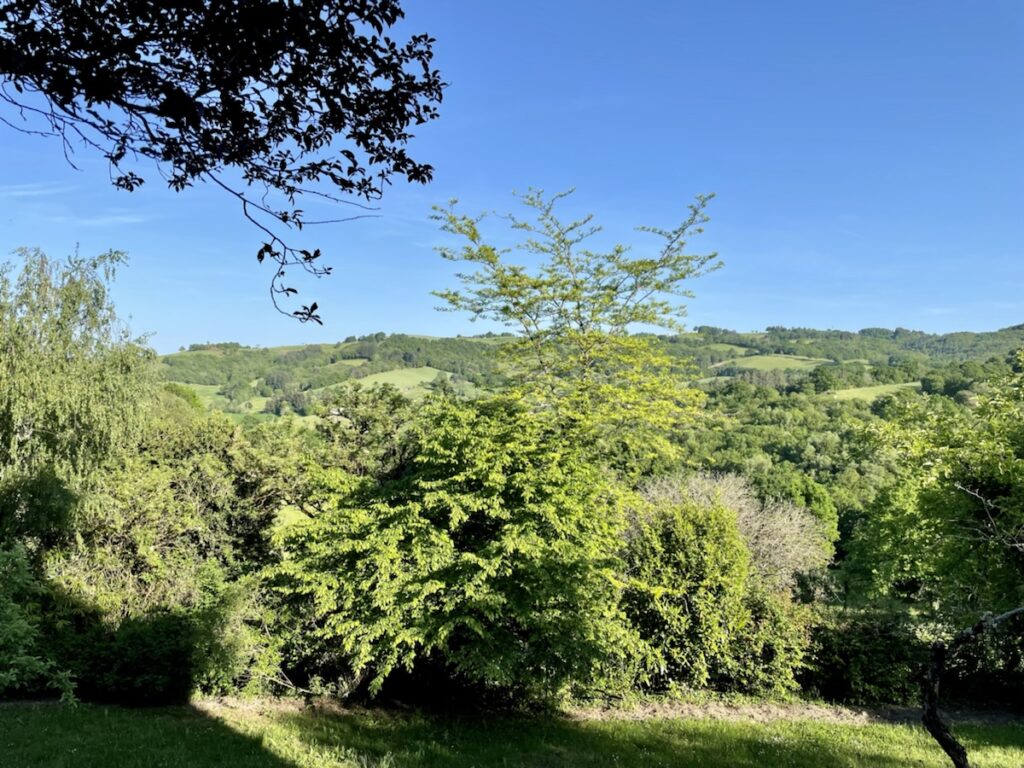 By the time the host finally arrived, there was another guy in the same boat. She tossed us the key to an enormous room with several beds. The room had an interior door — more like a suite — so it was as if we each had our own room.
The gîte was calm, had a bar, and had a beautiful view of the countryside. Moreover, several guys who'd been sharing the trail with me were also there. It was worth trying my patience.
Approximate distance hiked: 16.4 miles.