Kathryn and I are winding down the year with another trip to Montpellier, to continue the project we've been working on for over a year.
With all the travel chaos I've been reading about this week, Terminal 3 here at Phoenix Sky Harbor Airport is relatively calm. The lounge where we're waiting for our flight is usually packed with business travelers when we're here, but today it's largely quiet, except for a few customers at the bar who seem to be celebrating the New Year a tad early.
Our connection between here and France is in Salt Lake City. A 45-minute layover is a little shorter than I would like, but the airline check-in agent seemed confident we'd have no trouble making it. We're scheduled with a nearly five-hour layover in Paris, so I'd be delighted if the flight from Salt Lake City were delayed by about two hours.
I'm not entirely sure where we'll be when we transition from 2022 to 2023. Since we're traveling east, it's possible that we may cross into a new time zone in such a way that we skip midnight altogether. If I'm lucky, I'll be asleep, but then I'm seldom lucky when it comes to sleeping on airplanes.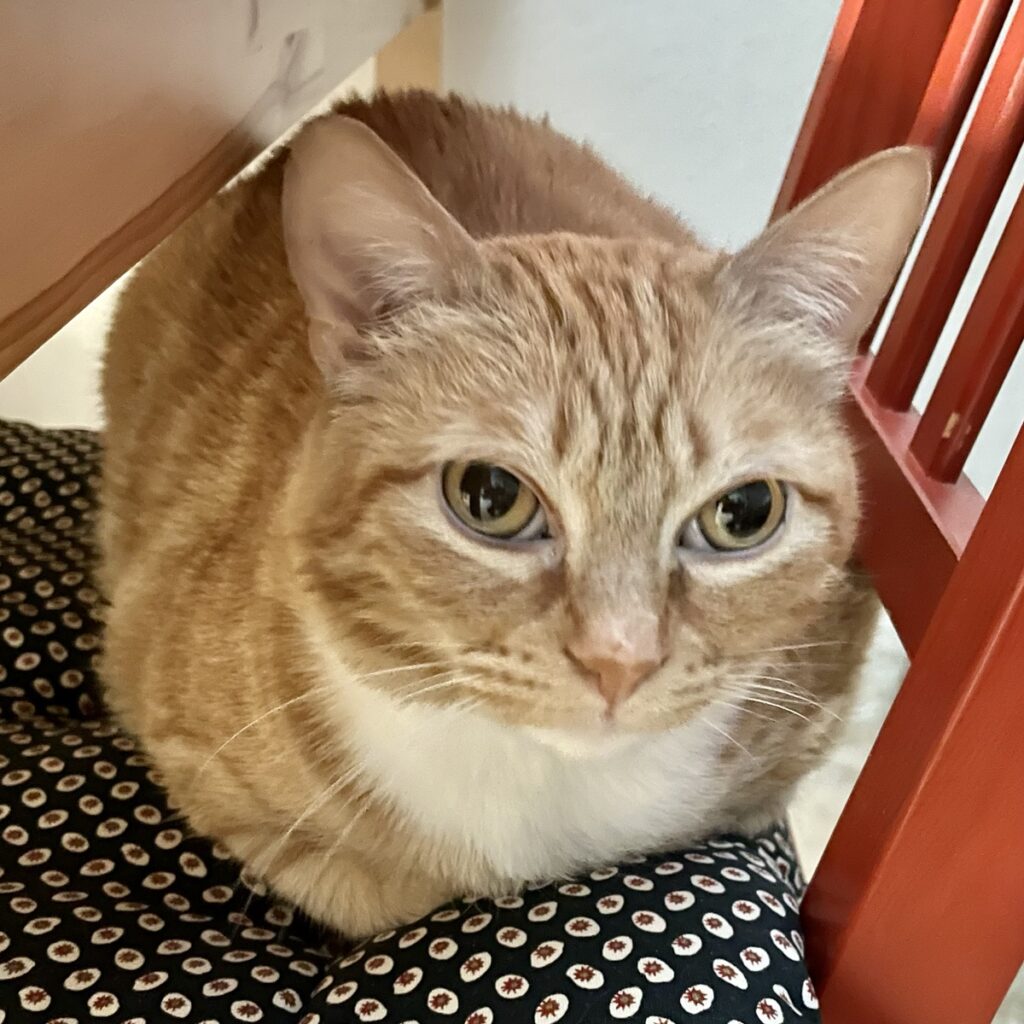 The cat will be in very good hands while we're away. I only mention it because I wanted to attach a photo to this post, but I didn't want to get up from my comfortable chair.